Popular searches
Categories
Learn & Achieve
Deliver Value
Collaborate & Lead
Make Better Decisions
Industry Knowledge
Live Well
Sub categories
Be more productive
Learn & grow
Behavioural economics
Innovate
Manage projects
Collaborate & influence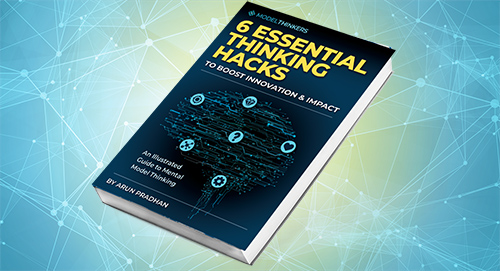 0

saved

2.7K views
Share this with your network




Share this with your network




Overview
We are happy to share our illustrated ebook: 6 Essential Thinking Hacks To Boost Innovation & Impact.
This ebook clusters together a range of mental models under six main themes to help you shift and improve your thinking. It's to the point, practical and immediately actionable. It's also free when you subscribe to our (also free) newsletter.
As well as receiving the ebook, you'll receive one summarised powerful idea delivered into your inbox each week.
Premium content
Please do login or sign up to see premium contect
Subscription expired!
Please renew your subscription to access this feature.

My Notes
You Might Also Like:
You Might Also Like:
- Actionable summaries of the world's most powerful ideas.