Popular searches
Categories
Learn & Achieve
Deliver Value
Collaborate & Lead
Industry Knowledge
Make Better Decisions
Live Well
Sub categories
Be more productive
Innovate
Learn & grow
Manage projects
Behavioural economics
Market & sell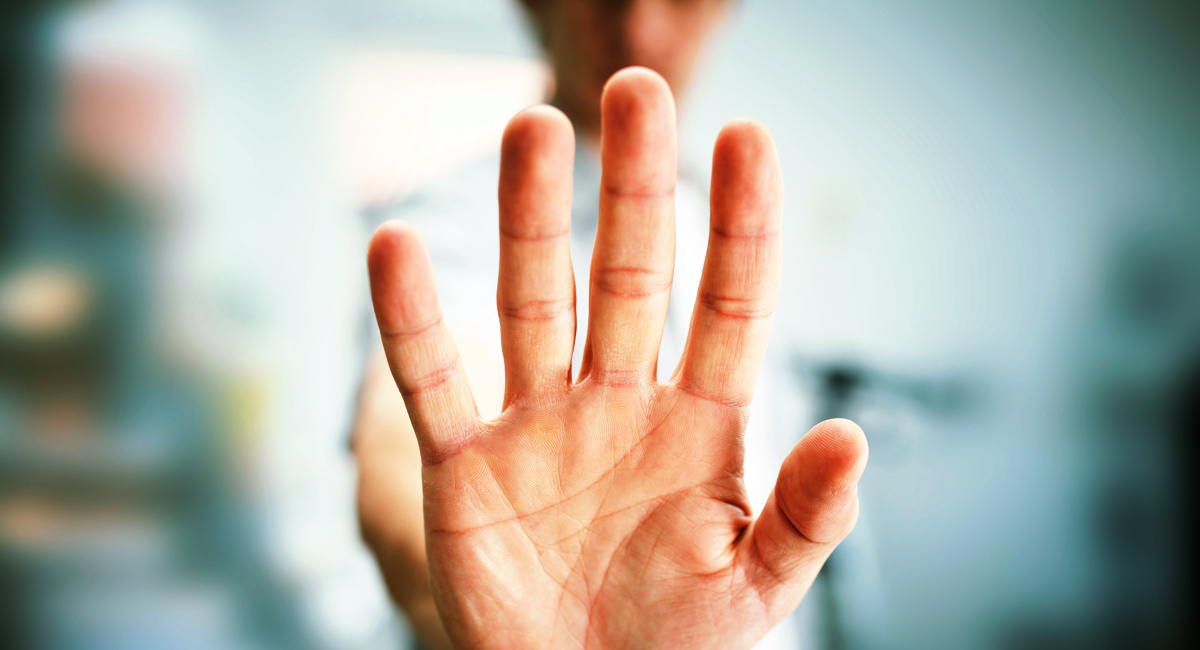 0
saved

104 views
We are surrounded by noise and countless competing priorities. It's stressful, overwhelming, and almost impossible to focus on what really matters.
And it's exactly that focus — the decision of where you invest your time and resources, and the decision of when to say 'no' — that will make the difference to... well, everything.
So how can you effectively prioritise? When should you say 'no'? Here are some models to help. I've chunked them into four main areas to help you prioritise which ones are most relevant for you right now (ironic right?). So let's dive in:
Prioritising the big life choices:
Prioritising fast and in multiple contexts:
Eisenhower Matrix
Pareto Principle
Kanban
Impact Effort Matrix
Prioritising products and requirements
Kano Model
MOSCOW Method
RICE Score
Prioritising for business
BCG Growth-Share Matrix
GE McKinsey Nine Box Matrix
Let's get into more detail with each: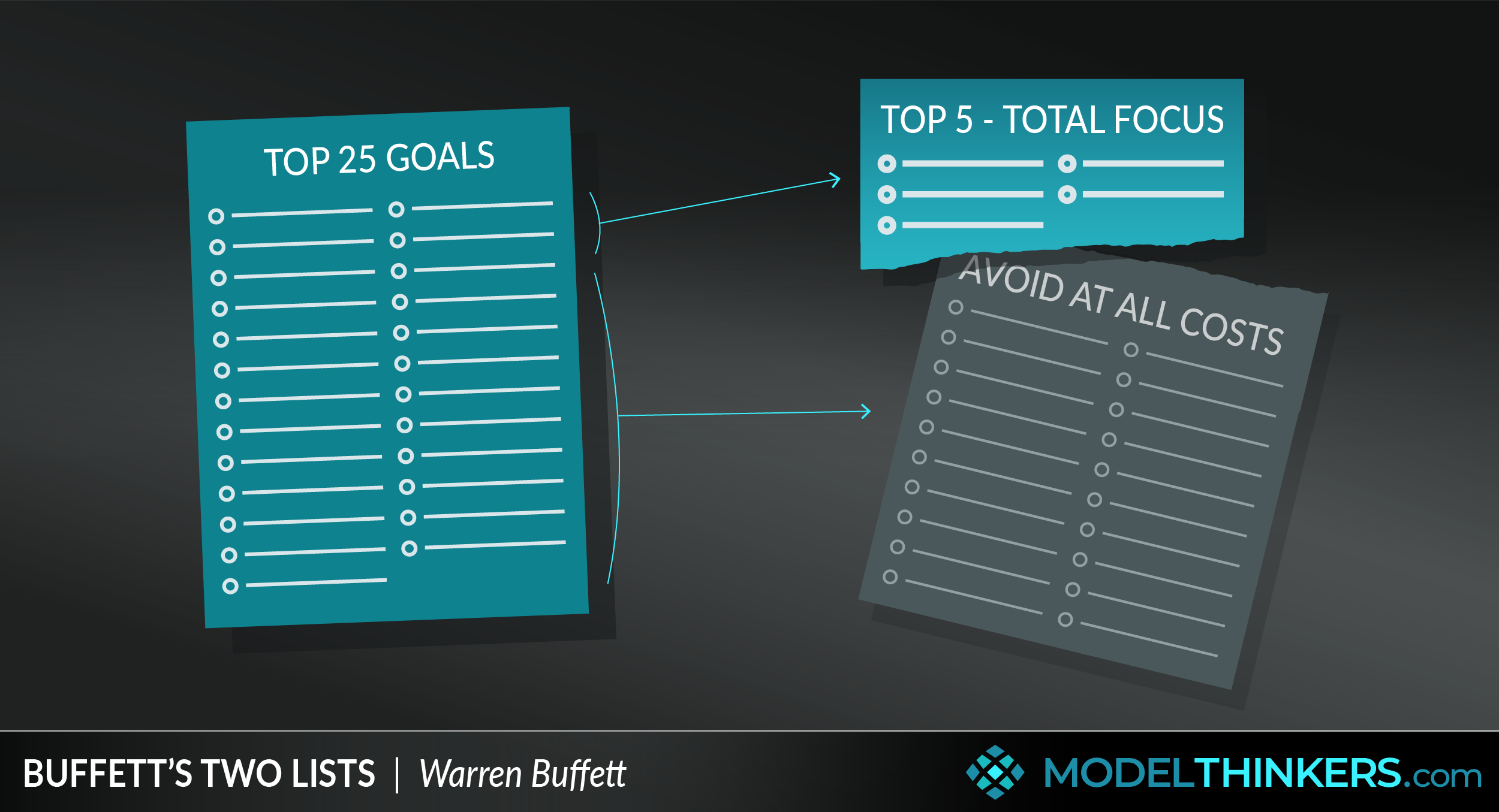 It's a simple Mental Model that ironically you should use for big life decisions and charting out your high priority values (and saying 'No' to the rest).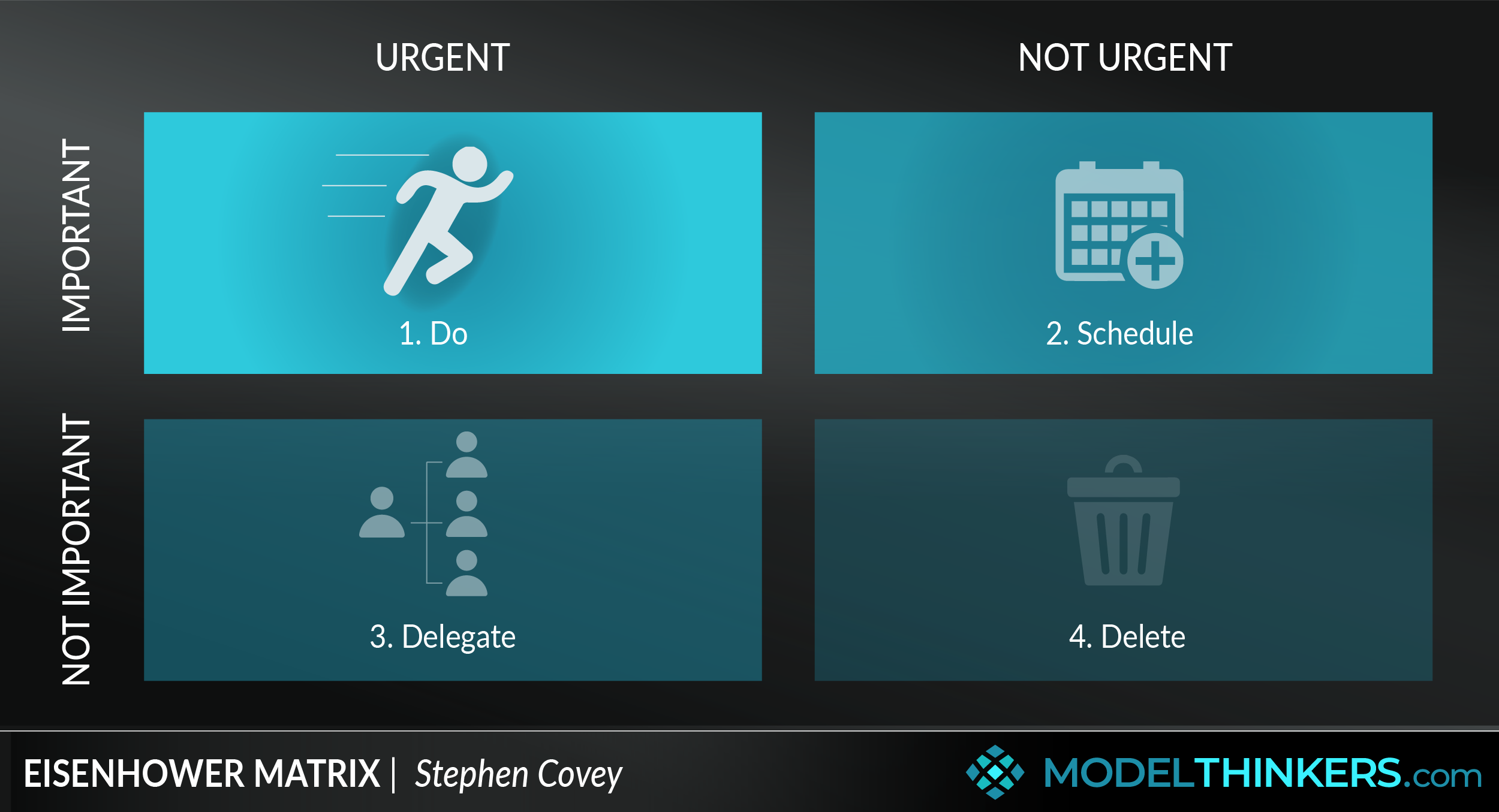 Are you focusing on what's urgent and important? This is a flexible tool that can be used daily as a task list to transform your day.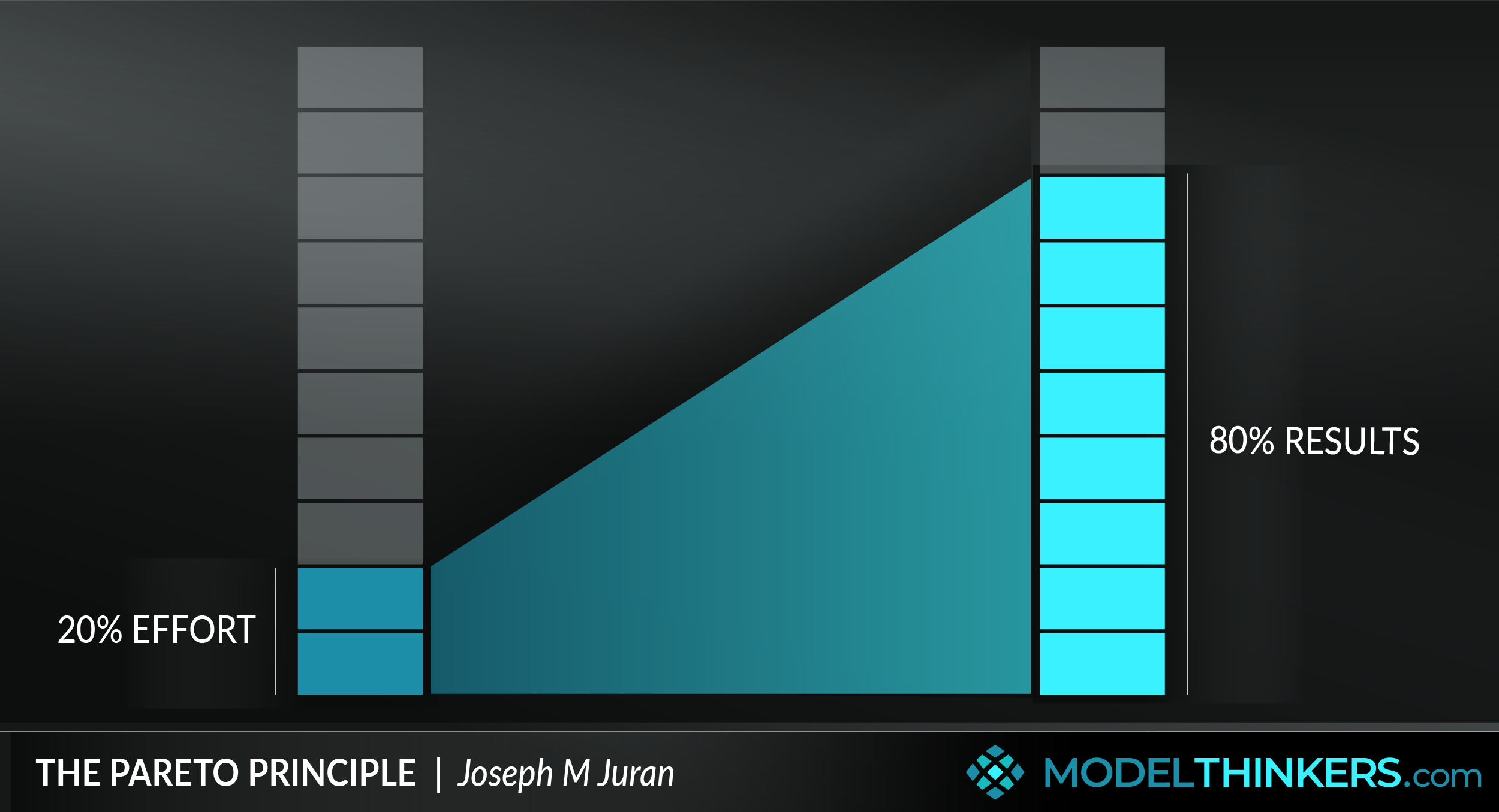 It's a model that get's a lot of mentions for a reason. It's a simple, powerful and adaptable way to identify high value areas of effort.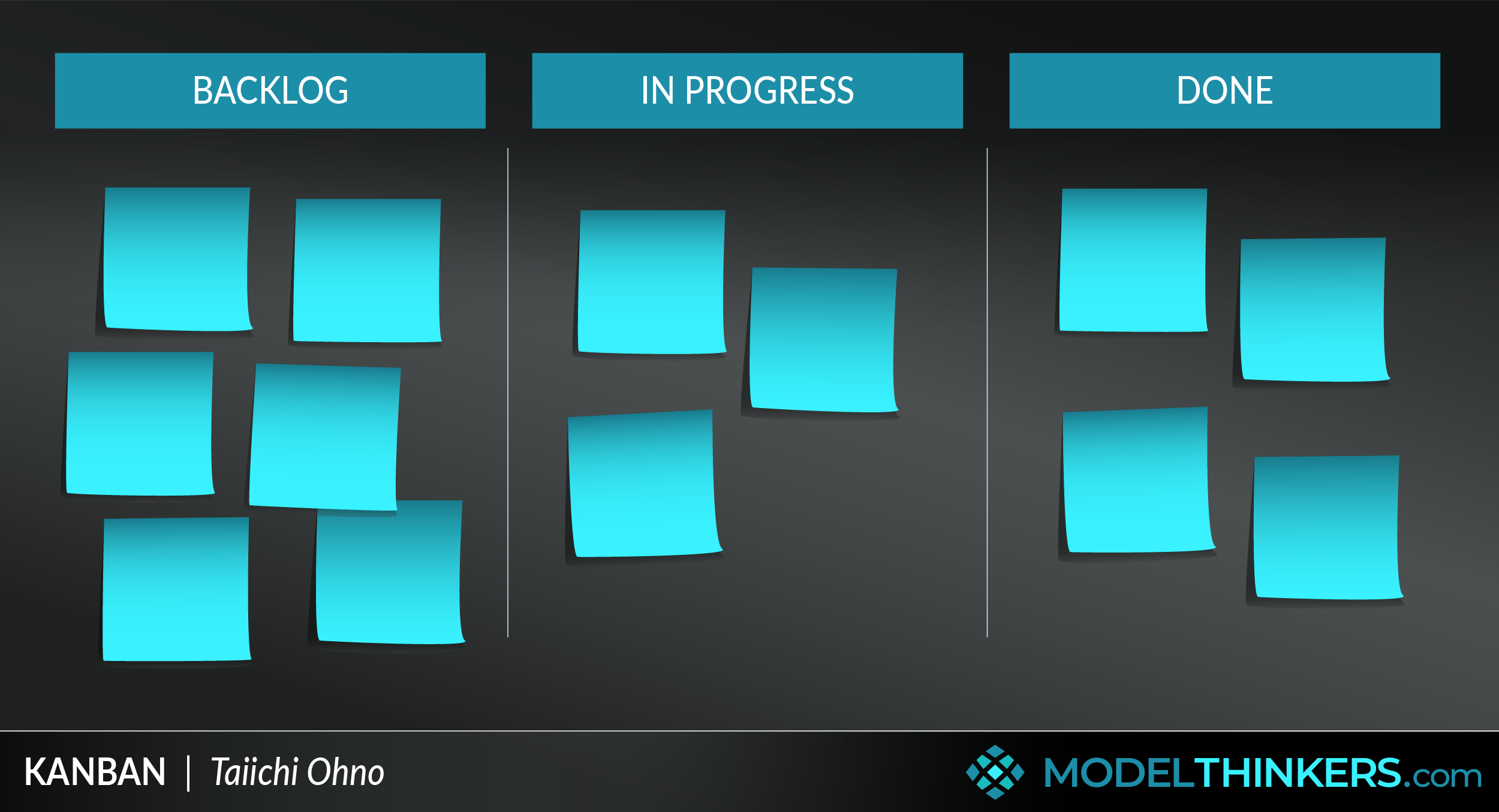 This model can be applied for personal prioritisation, but is most commonly used for business prioritisation as part of Agile Methodology.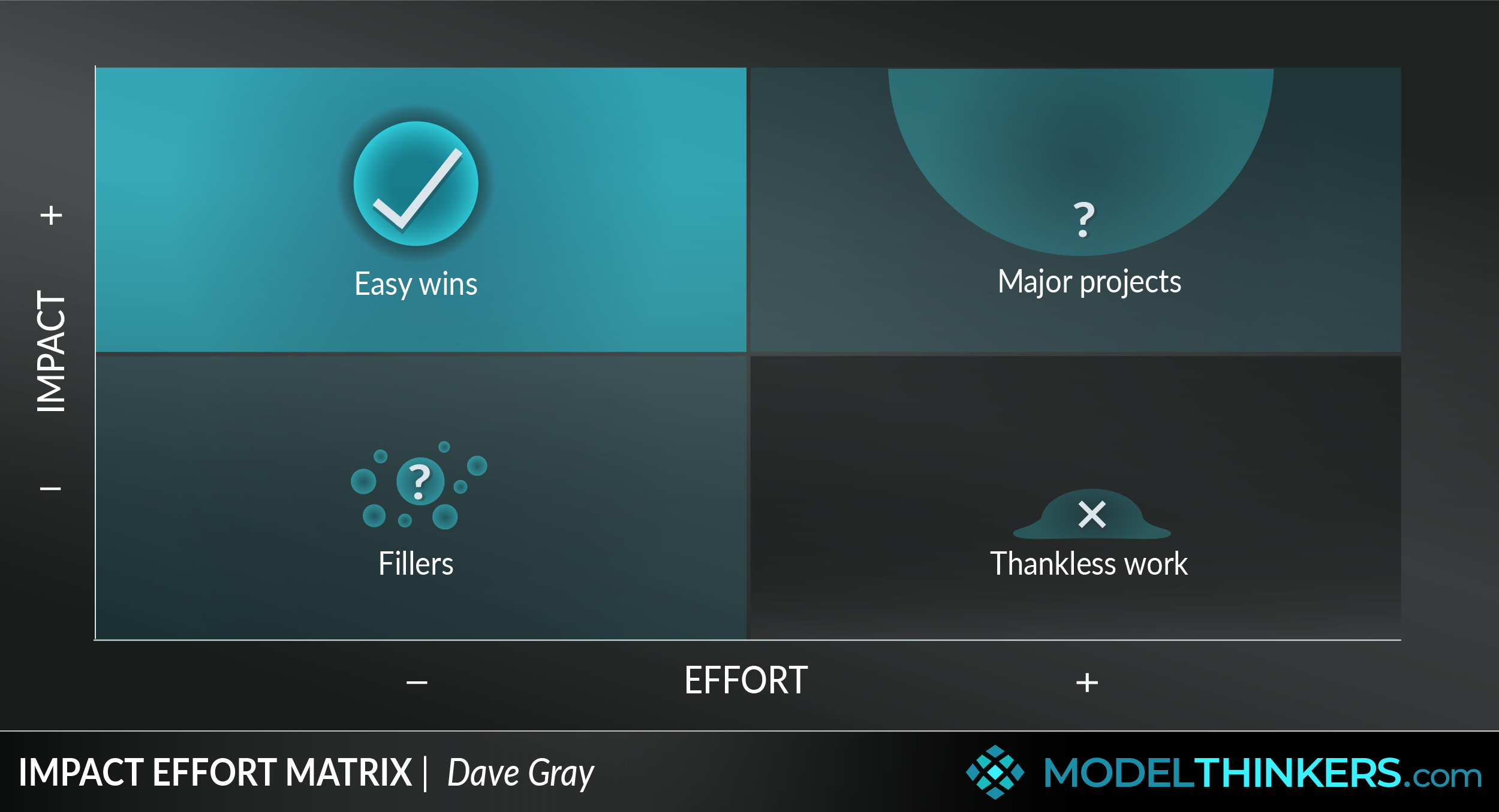 Inspired by the Eisenhower Matrix, this model charts potential impact versus potential effort.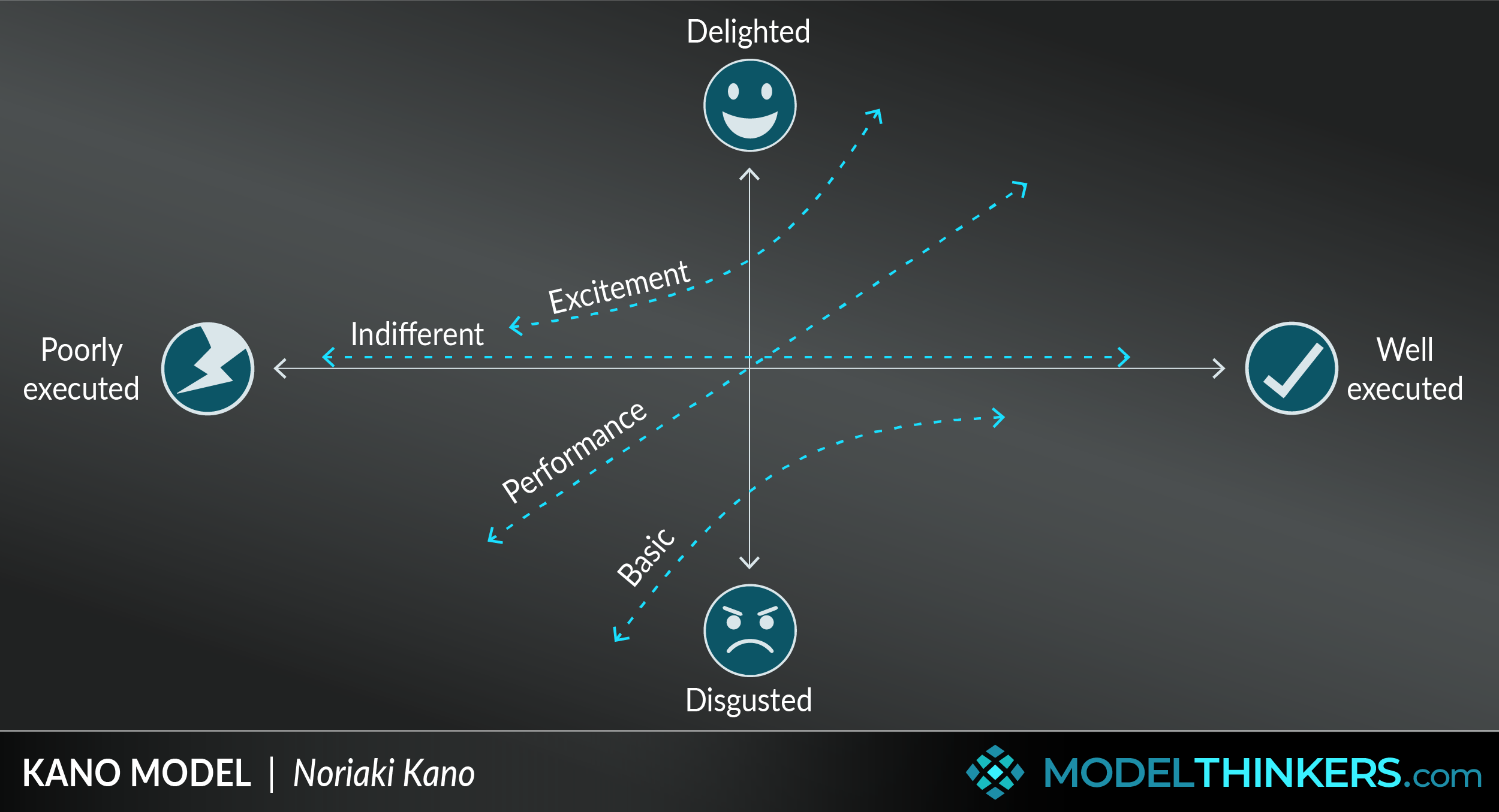 Now we get into the product and even business priority methods. Though the previous can be used for that, these models dig a little deeper. The Kano Model maps customer satisfaction versus level of execution to categorise options.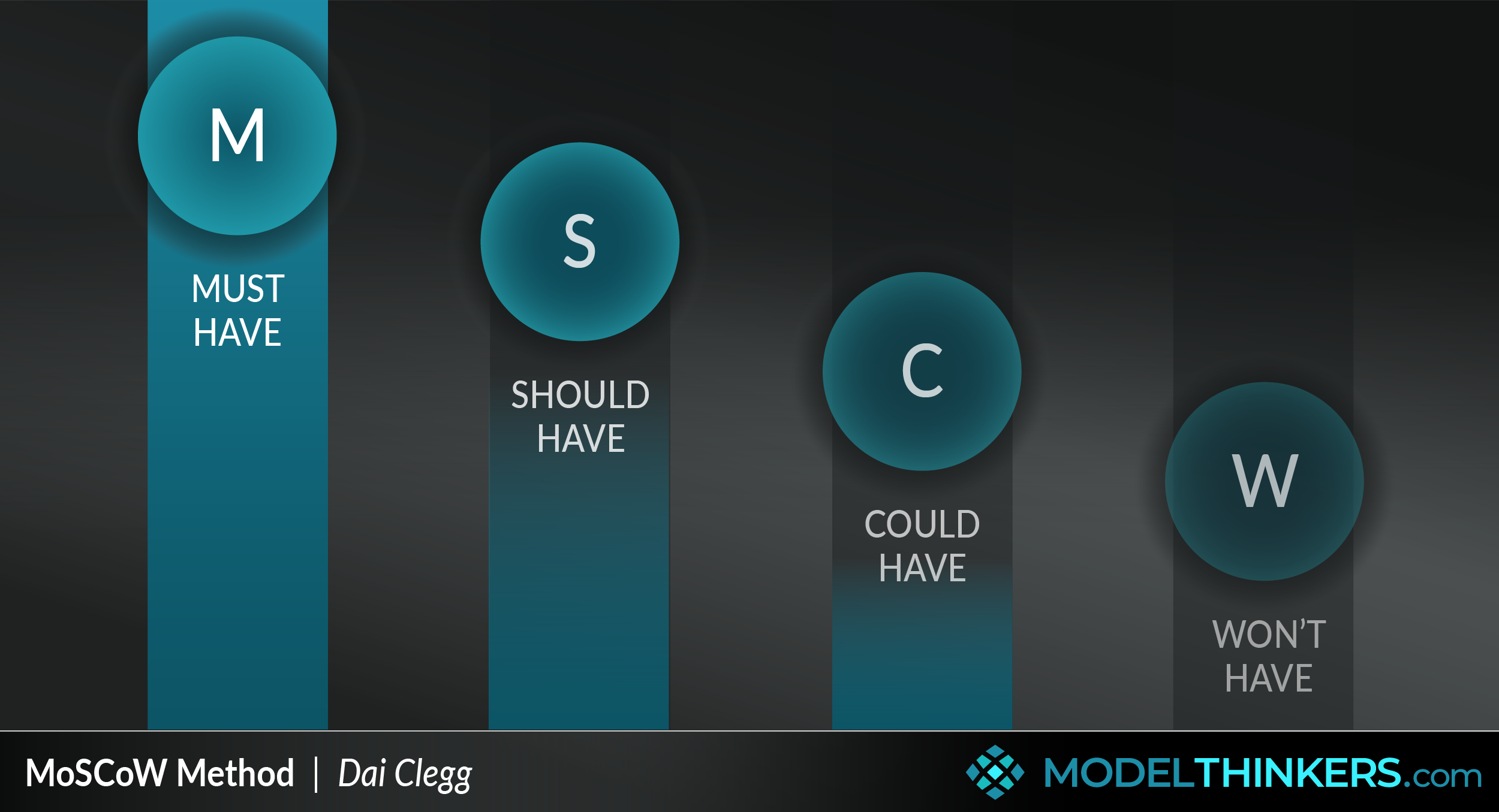 The MoSCoW Method is a tool commonly applied to prioritising requirements as part of a Business Analyst process but, like all models, can be used more broadly.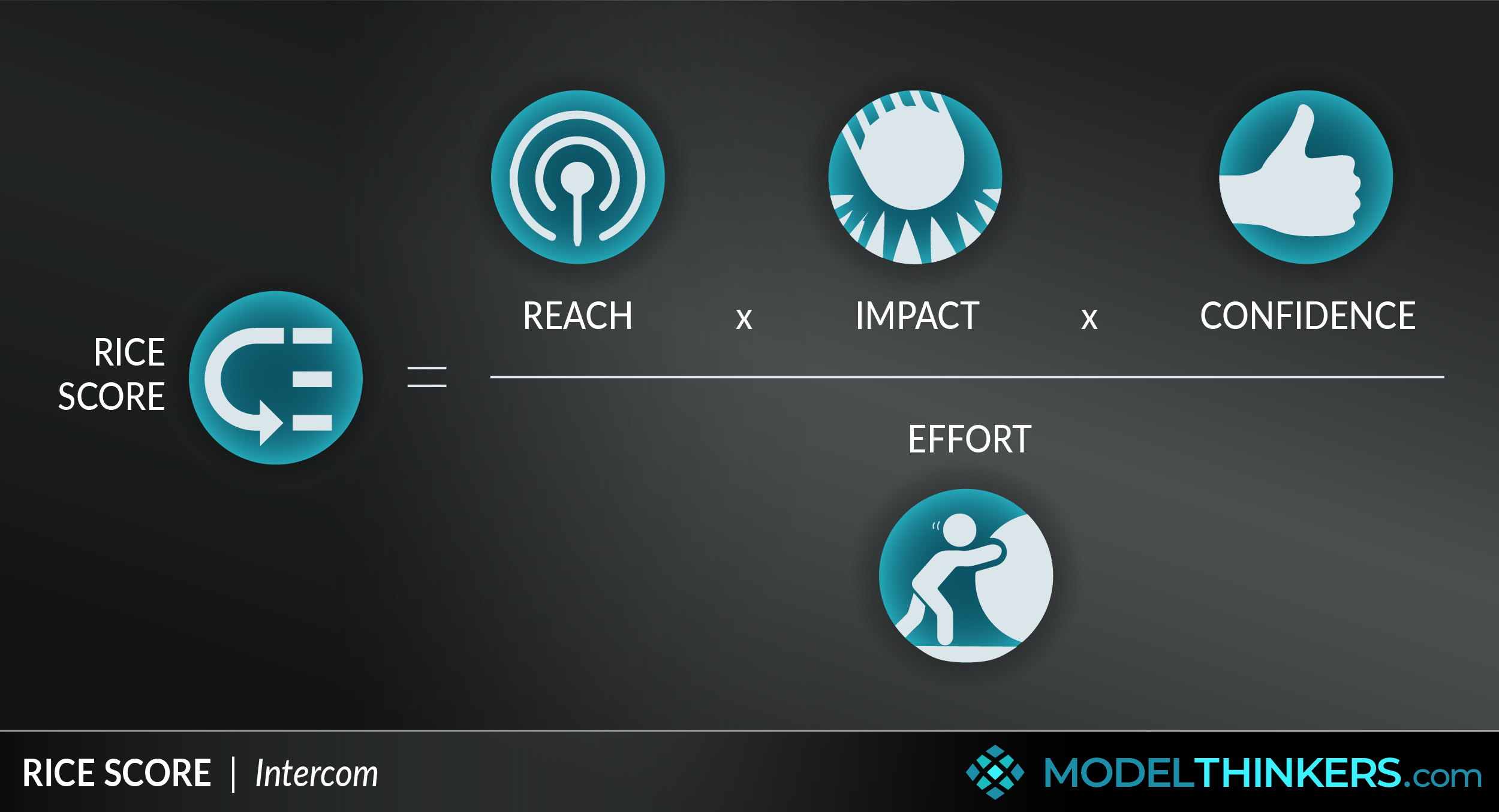 A seemingly simple equation that scores potential products for prioritisation.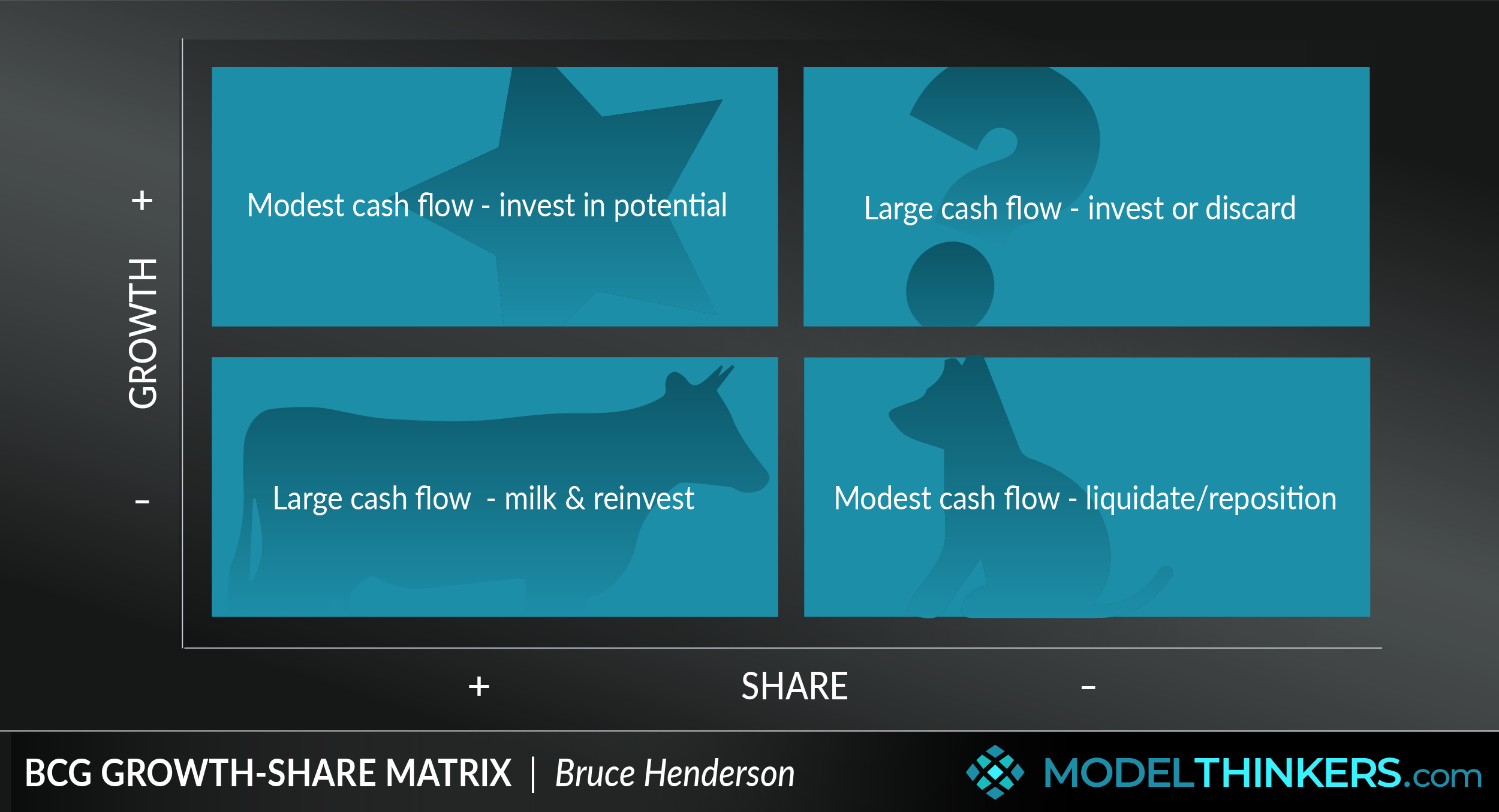 And finally, we move into the more robust prioritisation methods used to analyse business or product offers. This one is the BCG Matrix that assess level of growth versus market share.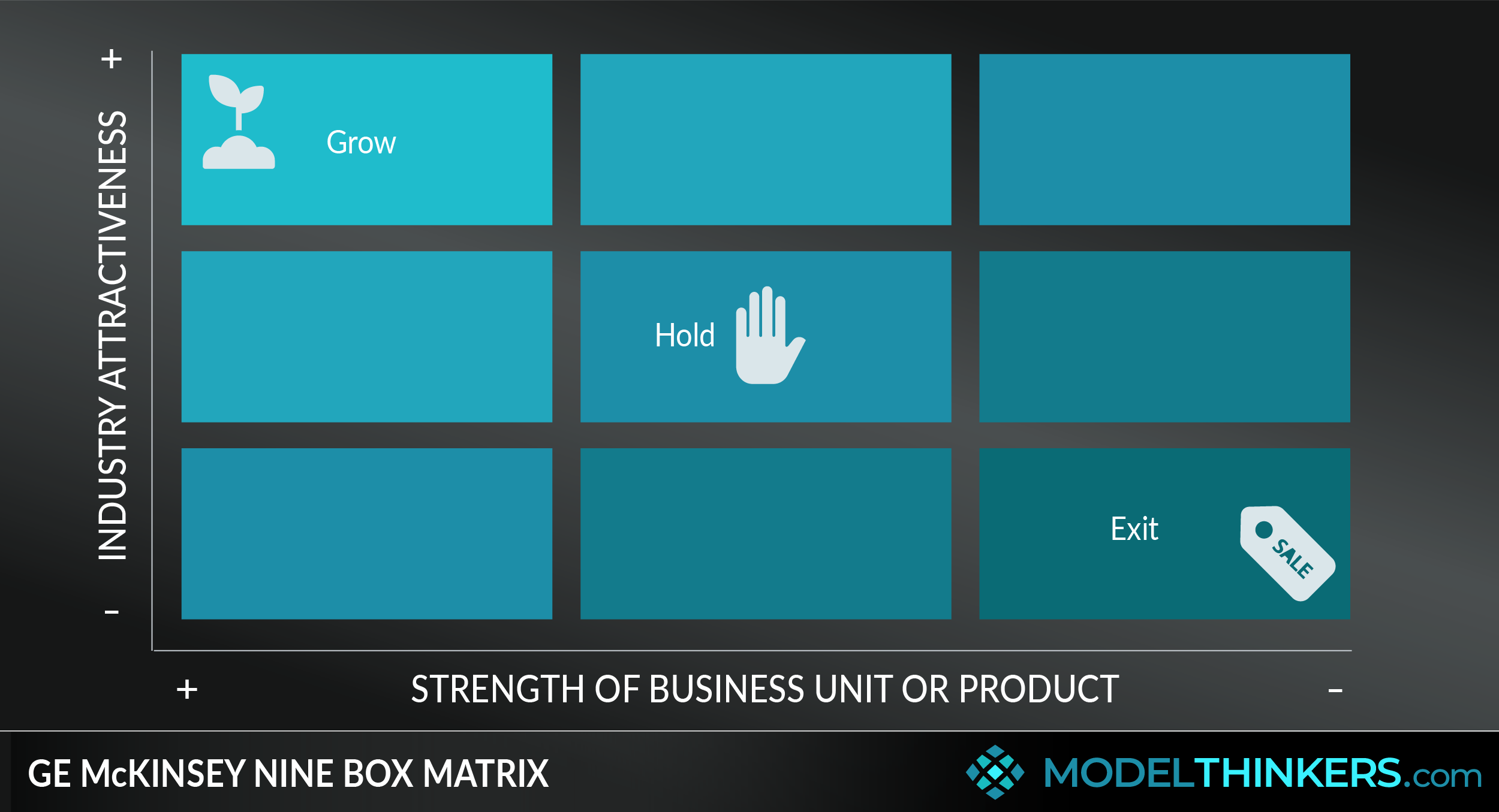 This model was developed by McKinsey and GE when they decided that the BCG Growth-Share Matrix were not comprehensive enough.
---
That's it for this Playbook. It's a broad overview, covering a range of prioritisation models. Keep an eye out for future Playbooks that will get into alternative combinations and specific areas.
Until then, may you say 'no' when it counts so you can stay sane and make a huge impact as a result!




Share this Playbook with your network to be smarter, faster, together!
Oops, That's Members' Only!
Fortunately, it only costs US$5/month to Join ModelThinkers and access everything so that you can rapidly discover, learn, and apply the world's most powerful ideas.
ModelThinkers membership at a glance:

UNLOCK EVERYTHING
Access all mental models and premium content.

BUILD YOUR LATTICEWORK
Save models to your personal list.

QUICKLY MEMORISE MODELS
Use our Learn function to embed models to memory

PERSONALISE MODELS
Add your own notes and reminders.

BUILD YOUR 'EXTERNAL BRAIN'
Discover a new idea? Capture it by adding a new model.

JOIN THE MT COMMUNITY
Rate models, comment and access exclusive events.
"Yeah, we hate pop ups too. But we wanted to let you know that, with ModelThinkers, we're making it easier for you to adapt, innovate and create value. We hope you'll join us and the growing community of ModelThinkers today."
Arun Pradhan & Shai Desai
CoFounders, ModelThinkers.
Premium content
Please do login or sign up to see premium contect
Subscription expired!
Please renew your subscription to access this feature.

My Notes