Popular searches
Categories
Learn & Achieve
Collaborate & Lead
Deliver Value
Make Better Decisions
Industry Knowledge
Live Well
Sub categories
Be more productive
Learn & grow
Behavioural economics
Innovate
Collaborate & influence
Manage projects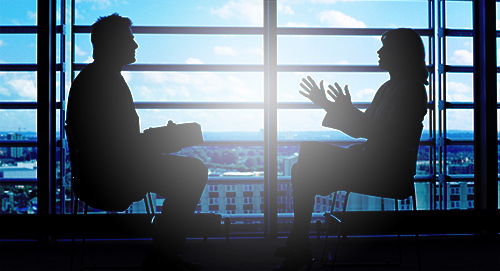 0

saved

6.8K views
Share this with your network




Share this with your network




Overview
Coaching is one of the most powerful skills any leader or collaborator can have. It uses high levels of communication but is so much more, focusing on asking the right questions and empowering people rather than jumping to answers for them
Coaching excellence takes deep emotional intelligence and the ability to be truly present as you ask questions with care and curiosity. Your questions and observations will help your coachee uncover their thinking, gain clarity on their goals, and plan out their next steps.
As a coach, in one moment you're reassuring, the next you're challenging, and you're always providing a safe space for the coachee to reflect, learn, and build confidence.
There are no magical shortcuts to becoming an excellent coach — it will take practice and effort. Well, no 'magical' shortcuts... but these models will certainly expand your coaching toolkit and help you to empower your coachee more effectively and consistently.
What are you waiting for? You don't need a formal coaching session to get started. When you start paying attention, opportunities for coaching conversations will arise regularly, every day. So start experimenting and building up your coaching skills today. Whether it's a friend, a workmate, your manager, your child, or even yourself — just start coaching!
This Playbook includes the following sections, select a heading to jump to that section.
COACHING FUNDAMENTALS
Getting started with coaching will require these basic building blocks.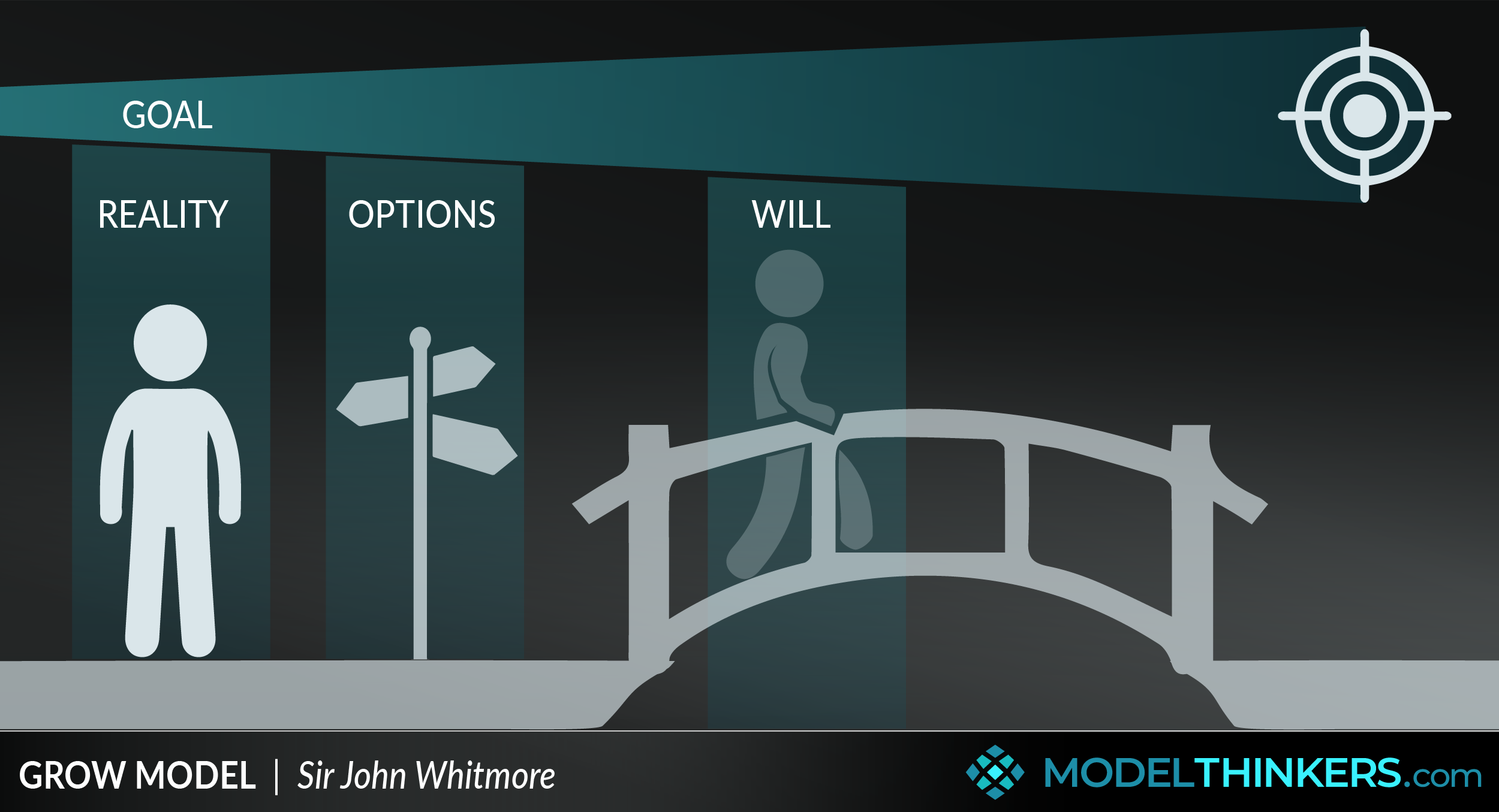 Of course, any Playbook about coaching has to start with this classic model. Essentially a gap analysis, it's a guided conversation framework that you can structure your coaching conversation around. Be sure to click through to the summary and ensure you apply this model dynamically, rather than a simple script.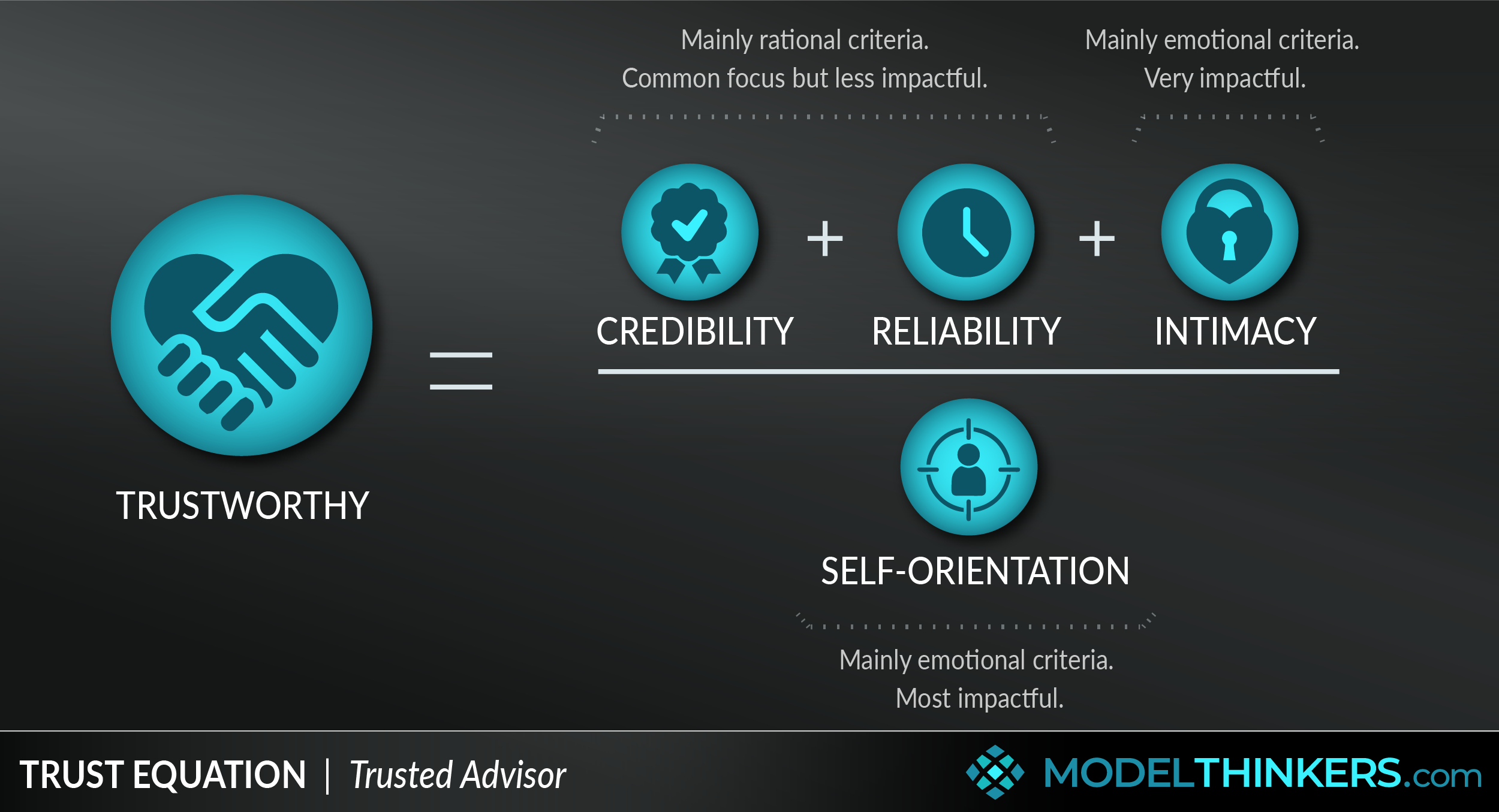 Your coaching relationships must be built on trust and a sense from the coachee that you have 'skin in the game' and care for the outcomes you're exploring together. Use this model to ensure you deliver.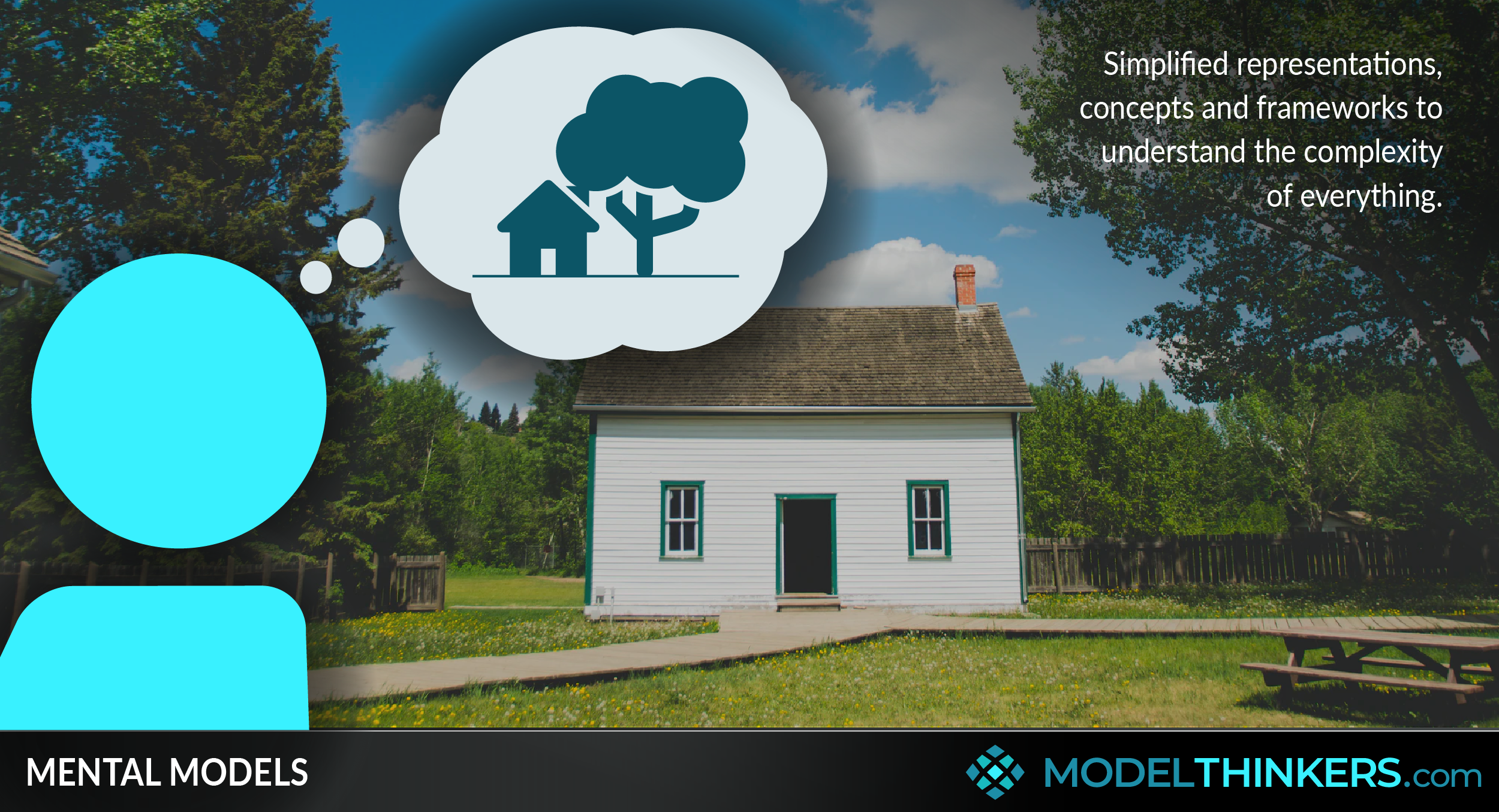 A key role of a coach is to help shine a spotlight on the current assumptions and mental models of their coachee. This means bringing conscious awareness to the way they frame and understand the world.
EXPLORING OPTIONS
Part of a coaches job is to encourage exploration of options, including new perspectives and ways of viewing familiar challenges.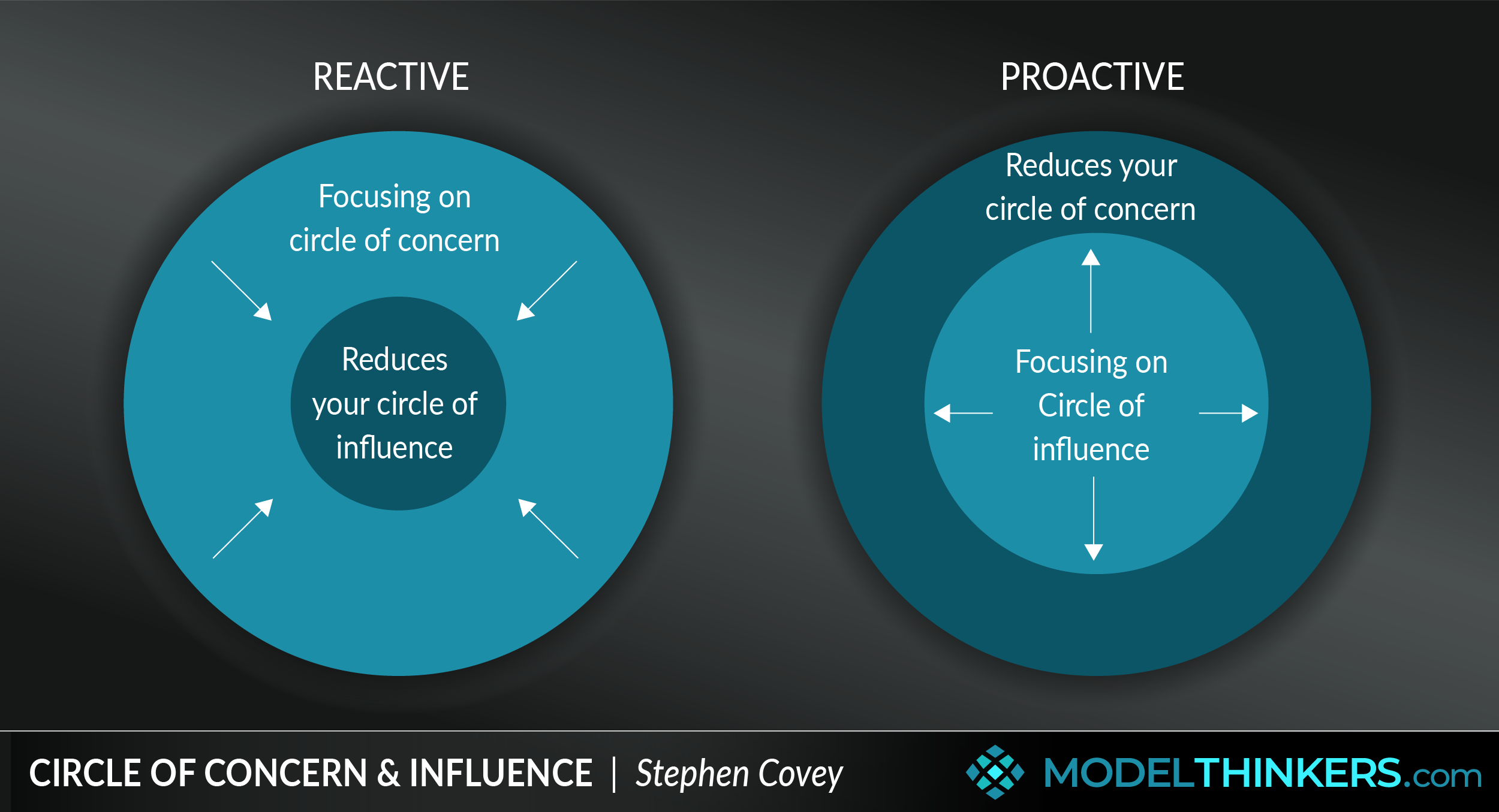 Is you coachee feeling overwhelmed or in over their head? Use this classic model to encourage them to be proactive, even in challenging situations, by focusing on their attention and energy on their Circle of Influence.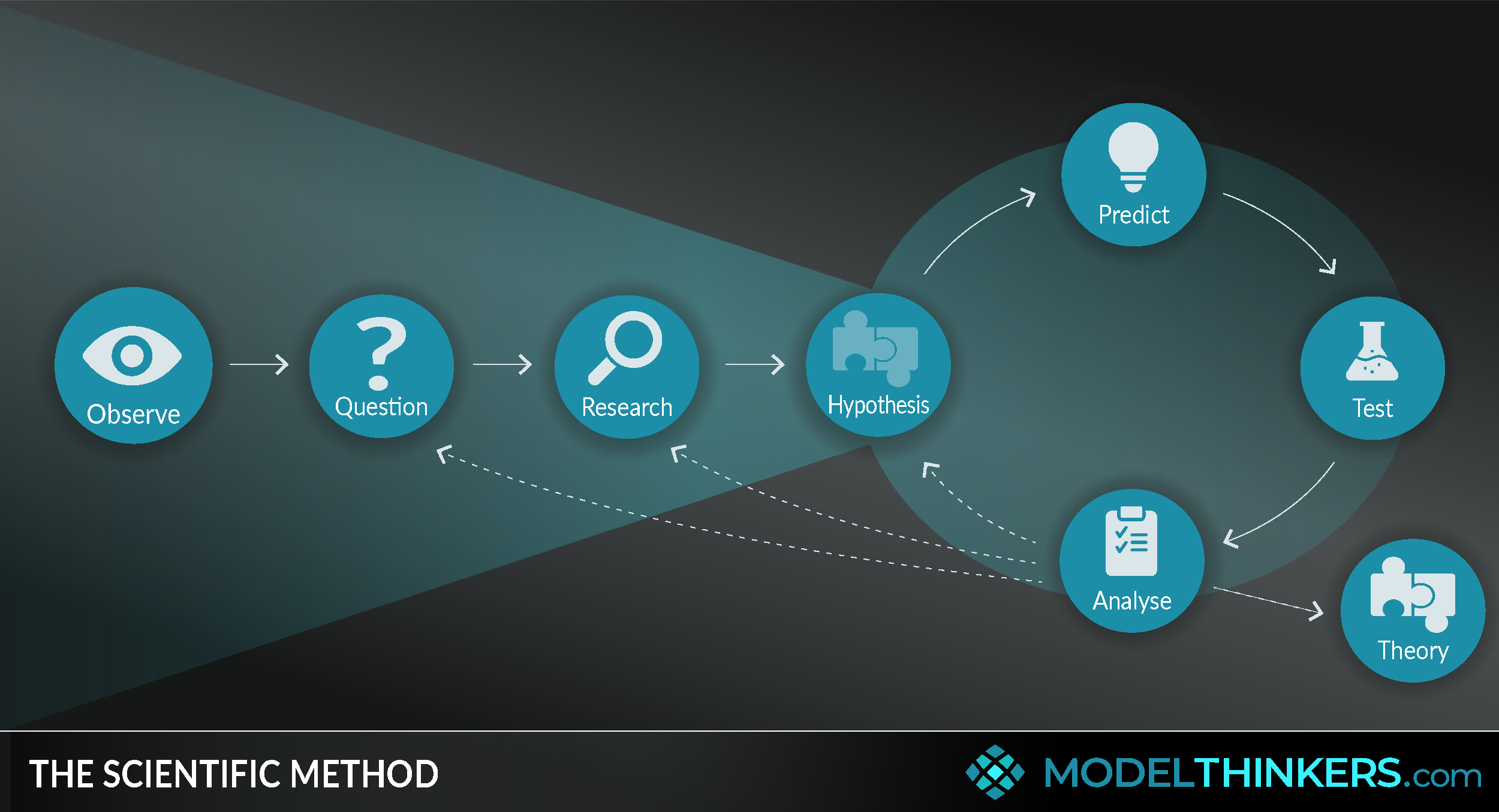 Rather than talking in black and white and 100% confident action, frame the conversation with 'our current hypothesis' and actions that will test and develop more learning. This invites the coaches into a process of continuous development rather than a win/fail approach.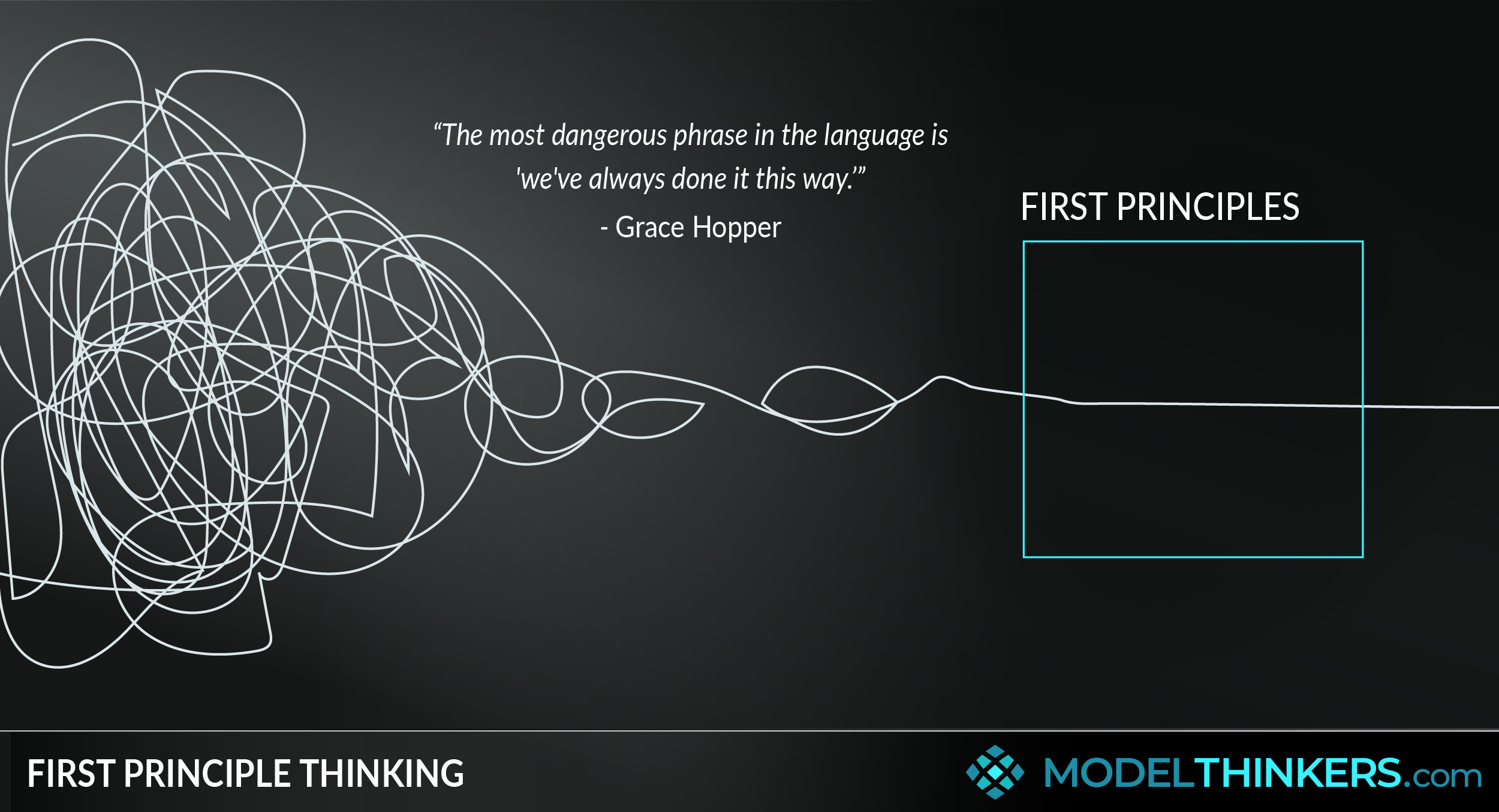 Use this model to help cut through noise, opinions and assumptions and get to the core issues that need to be explored further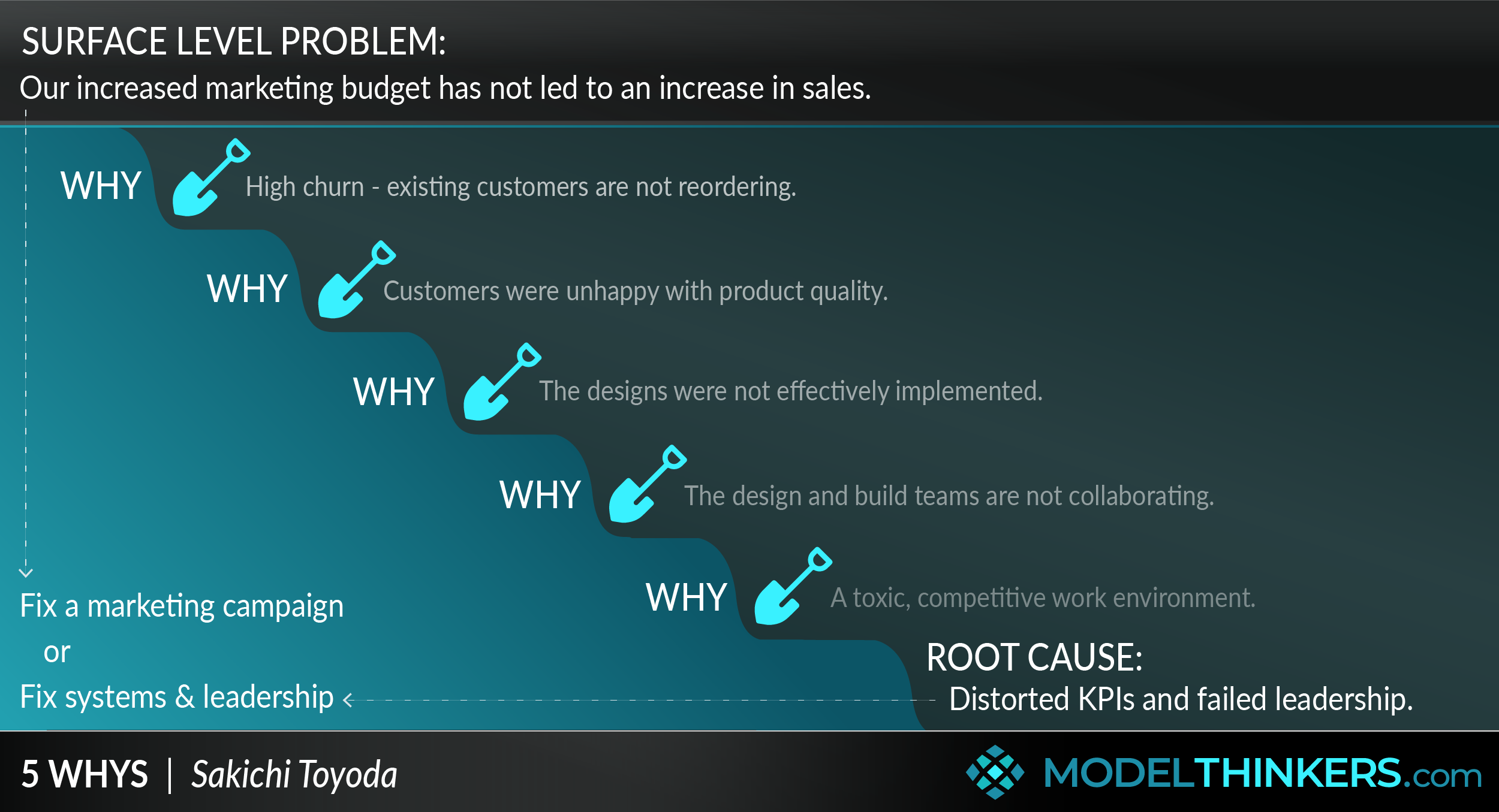 Is your coachee focused on surface issues? Consider using this deceptively simple model to dig deeper and uncover the underlying causal factors at play.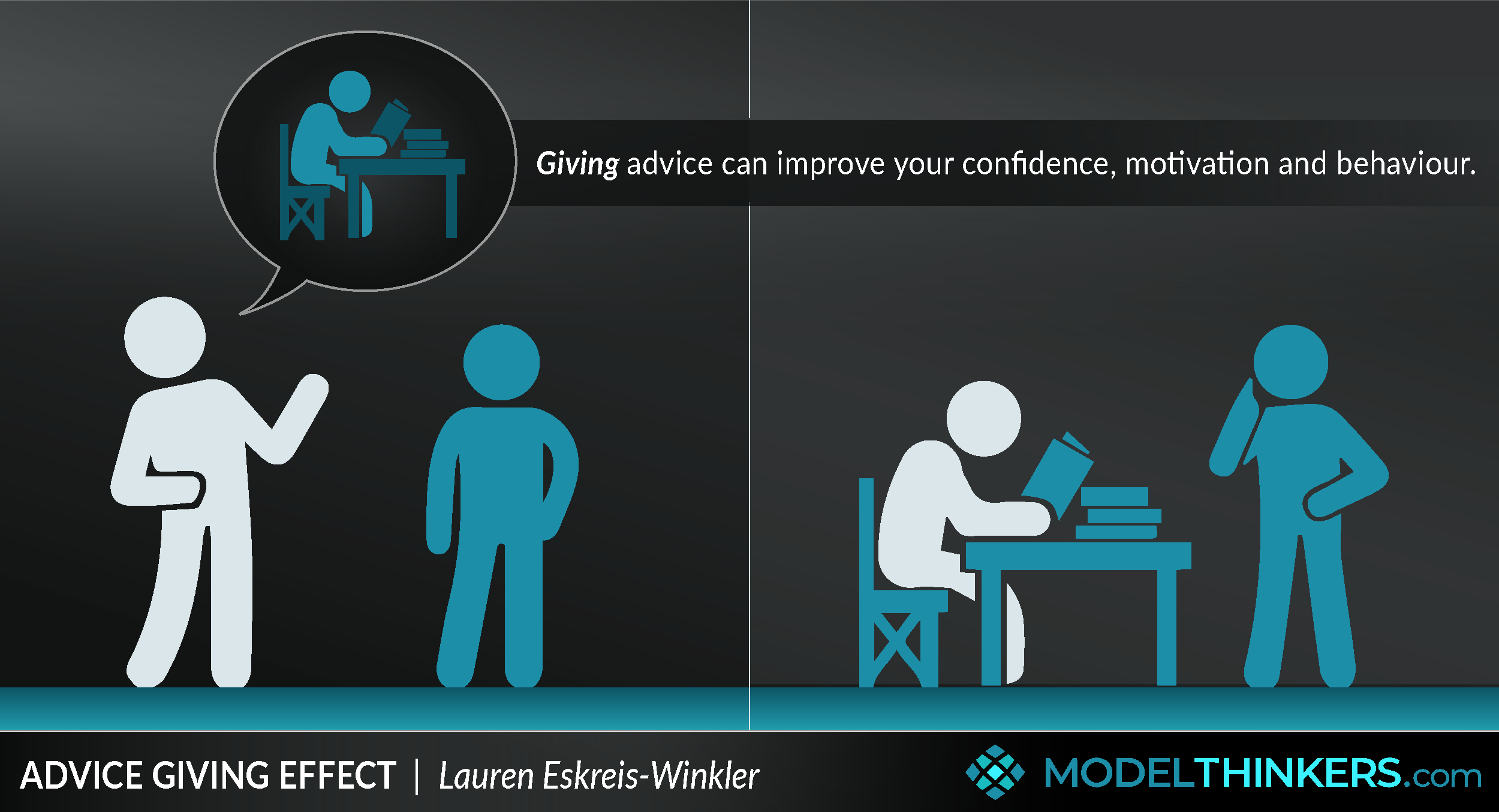 Perhaps your coachee has the information and insights required but lacks the confidence to act? Then use this model and ask what advice they would give to someone in a similar situation.
GUIDING BEHAVIOUR
Understand how humans behave and how to best guide behavioural change.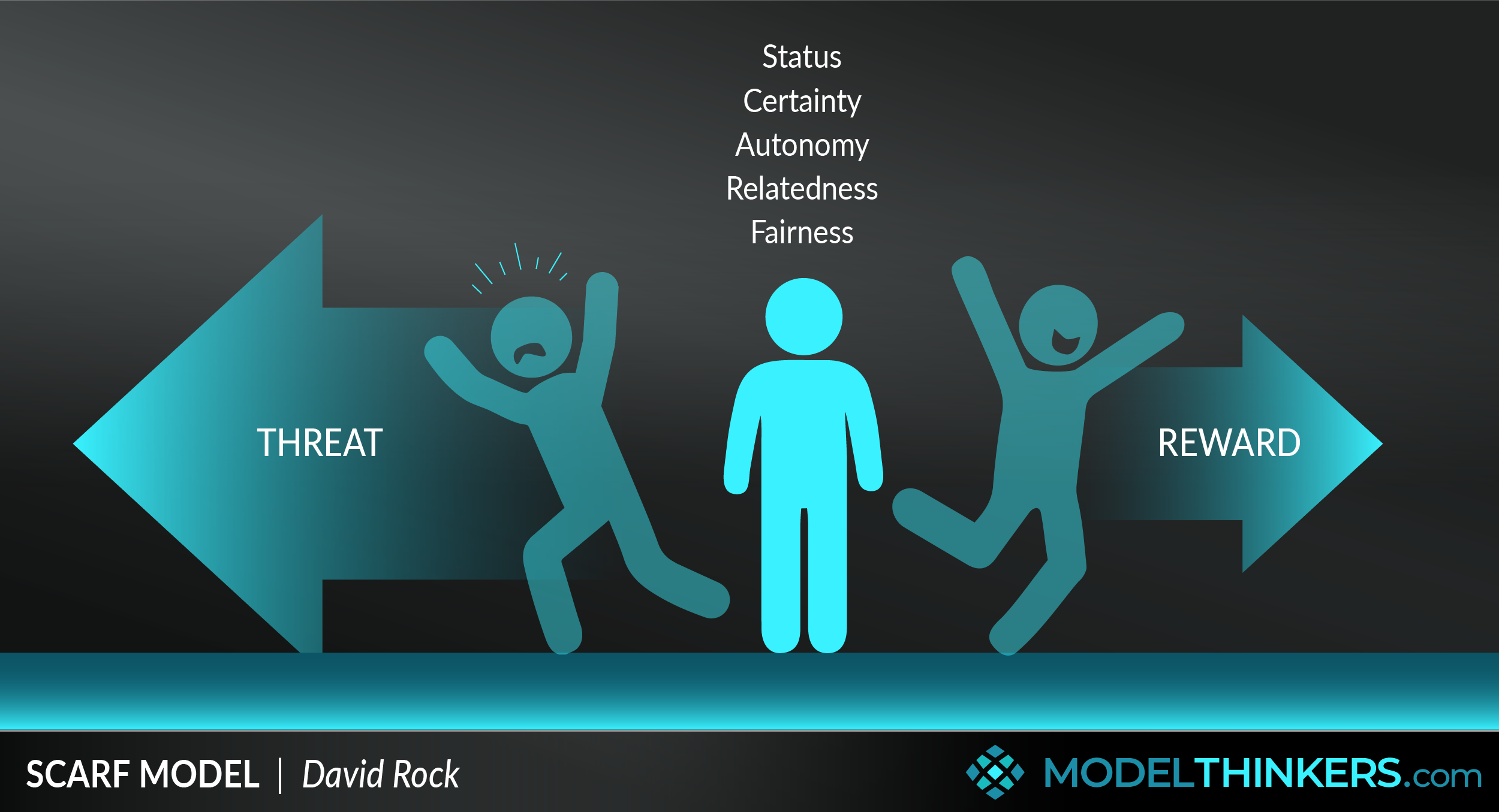 Are they still struggling with making a start? Use the SCARF Model to discuss their drivers and threats in any situation.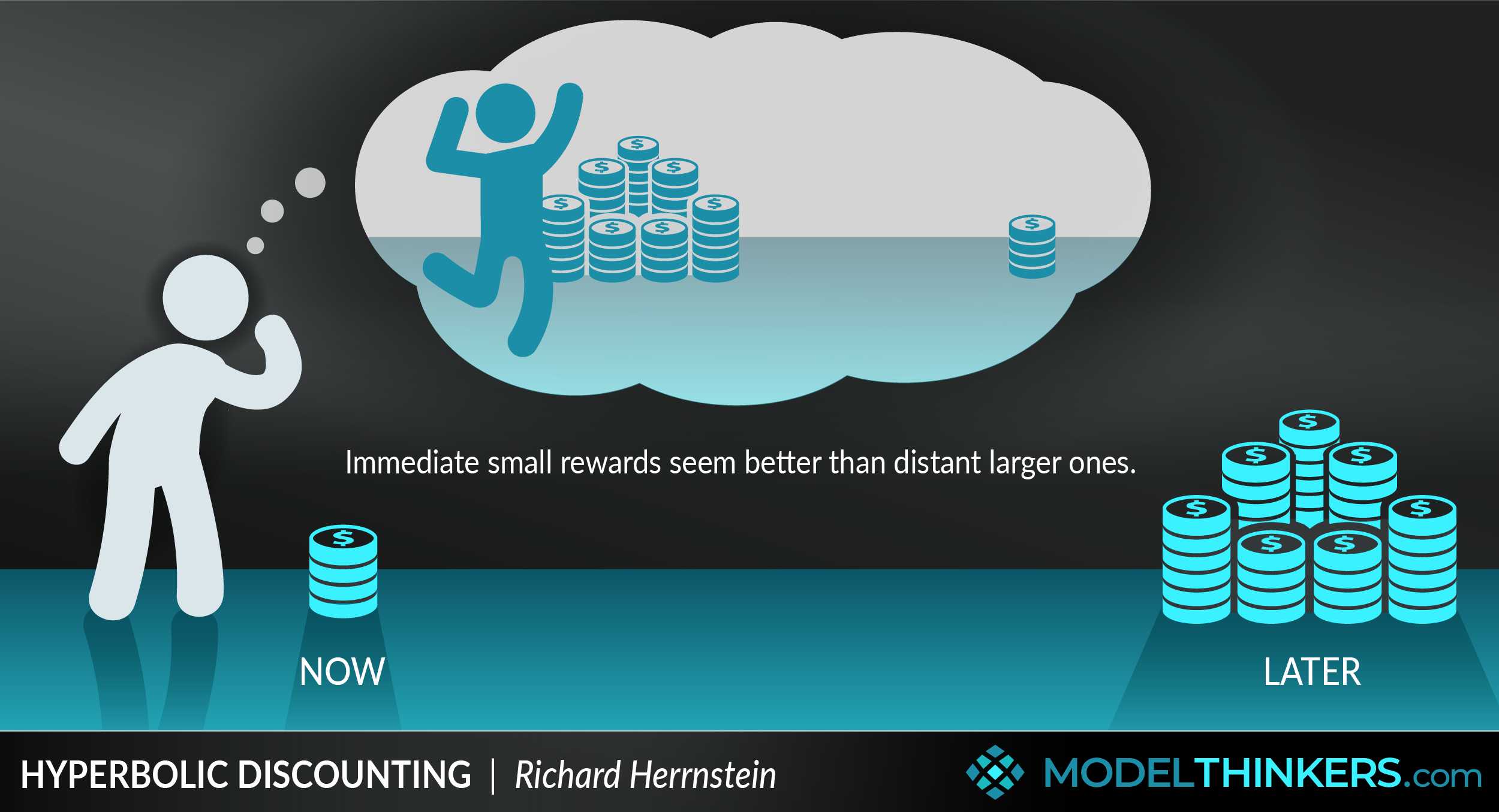 When connecting a coachee with their goals, be aware of Hyperbolic Discounting, and that they will subconsciously be more motivated by short term smaller rewards than distant long term ones.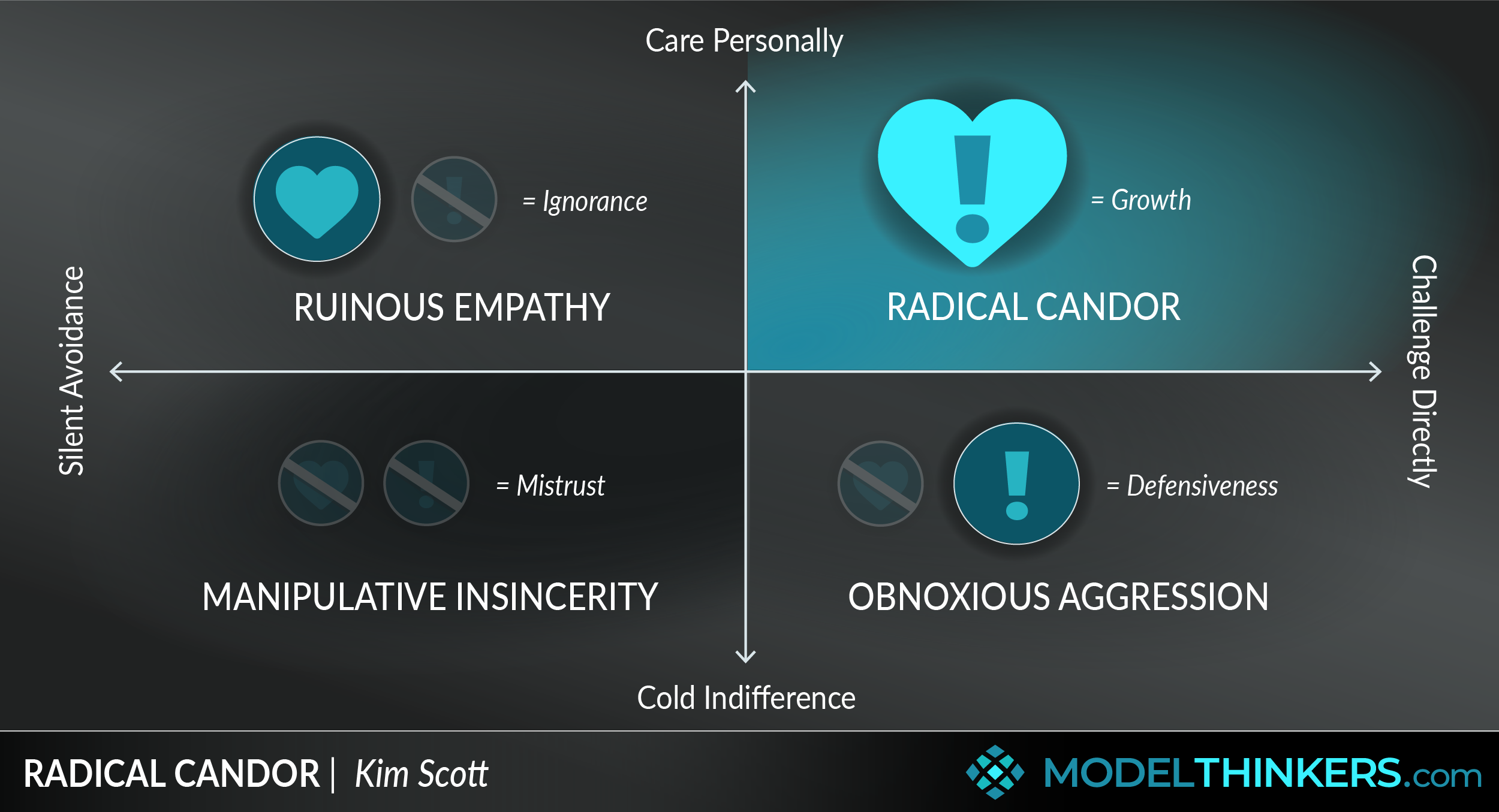 Coaching is usually less directive, and more about empowering the coachee to uncover their own issues and ways forward. However, sometimes there's a need to share some hard truths — when you go there, be sure to consider this model first.
REALISING VALUE
Finally, empower your coachee to unlock real value in their lives with these models.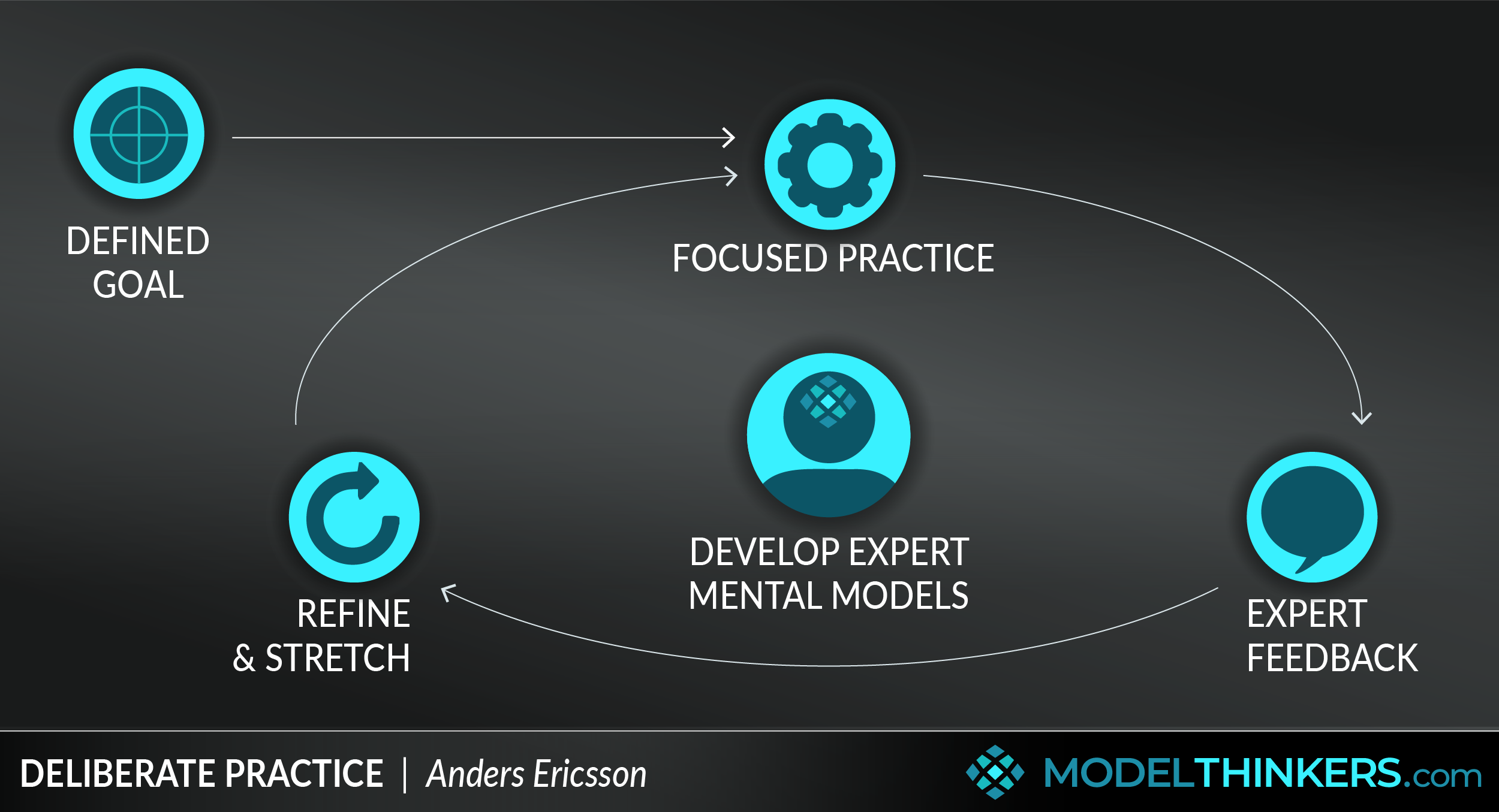 Are you coaching for skills development? If so, use this evidence-based model to ensure they are targeting their practice and you're providing expert feedback for improvement.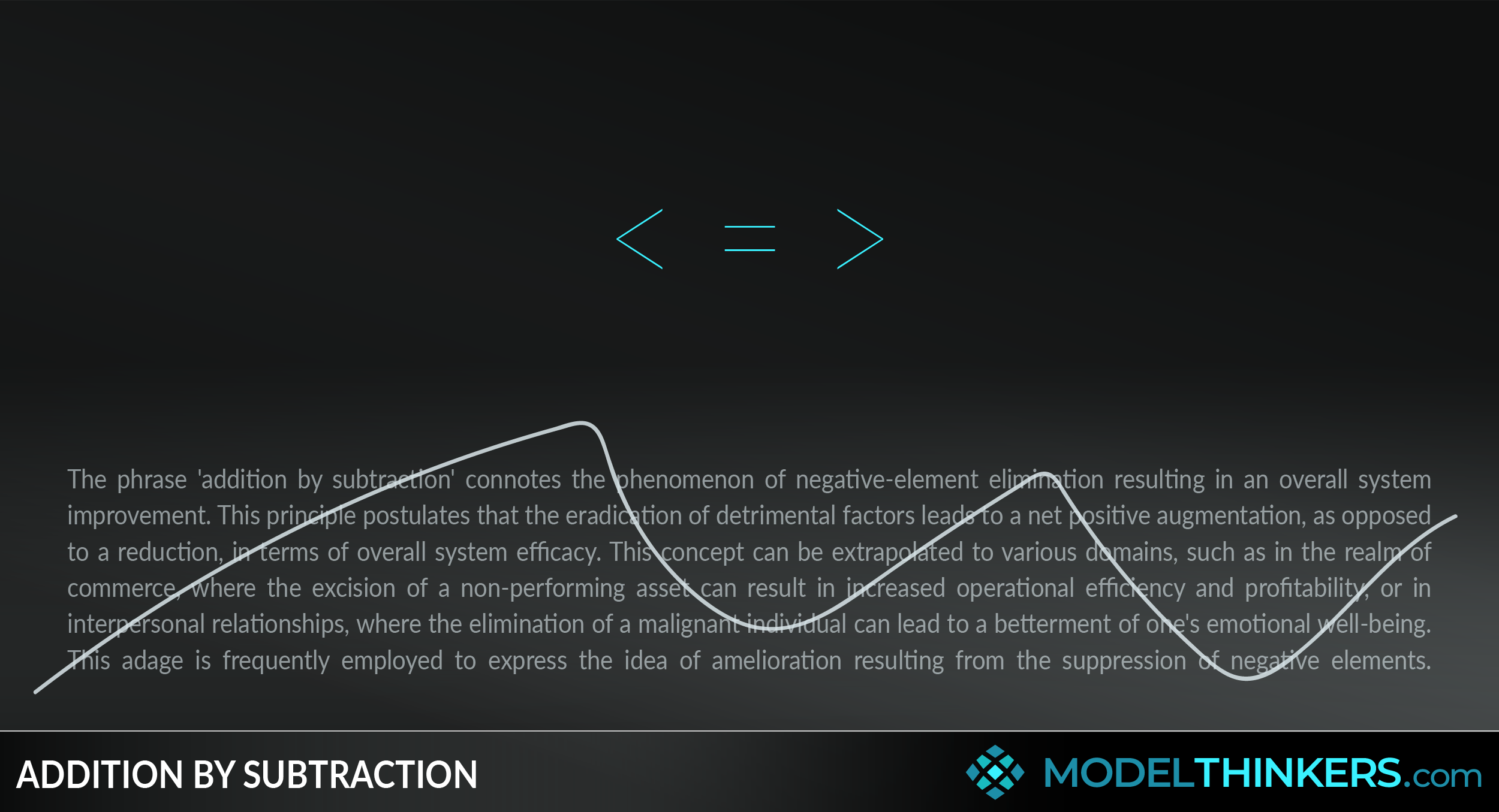 Sometimes your role as a coach isn't to add a new solution, it's about helping your coachee to identify what's important and remove things that are creating clutter and distractions in their life. Start with this model to help.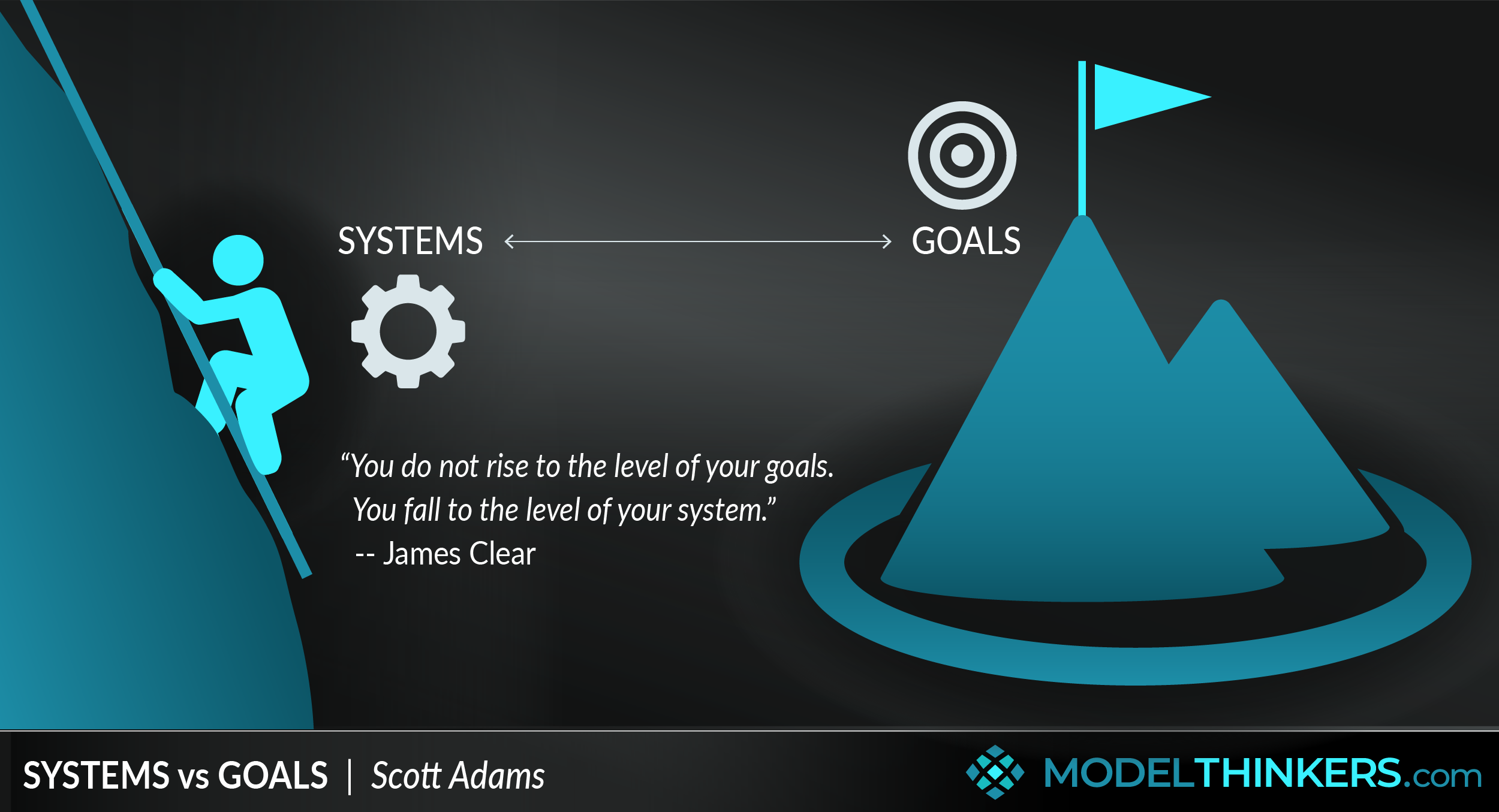 Rather than focusing on some distant big goal, help your coachee to commit to systems that will maximise the chance of success.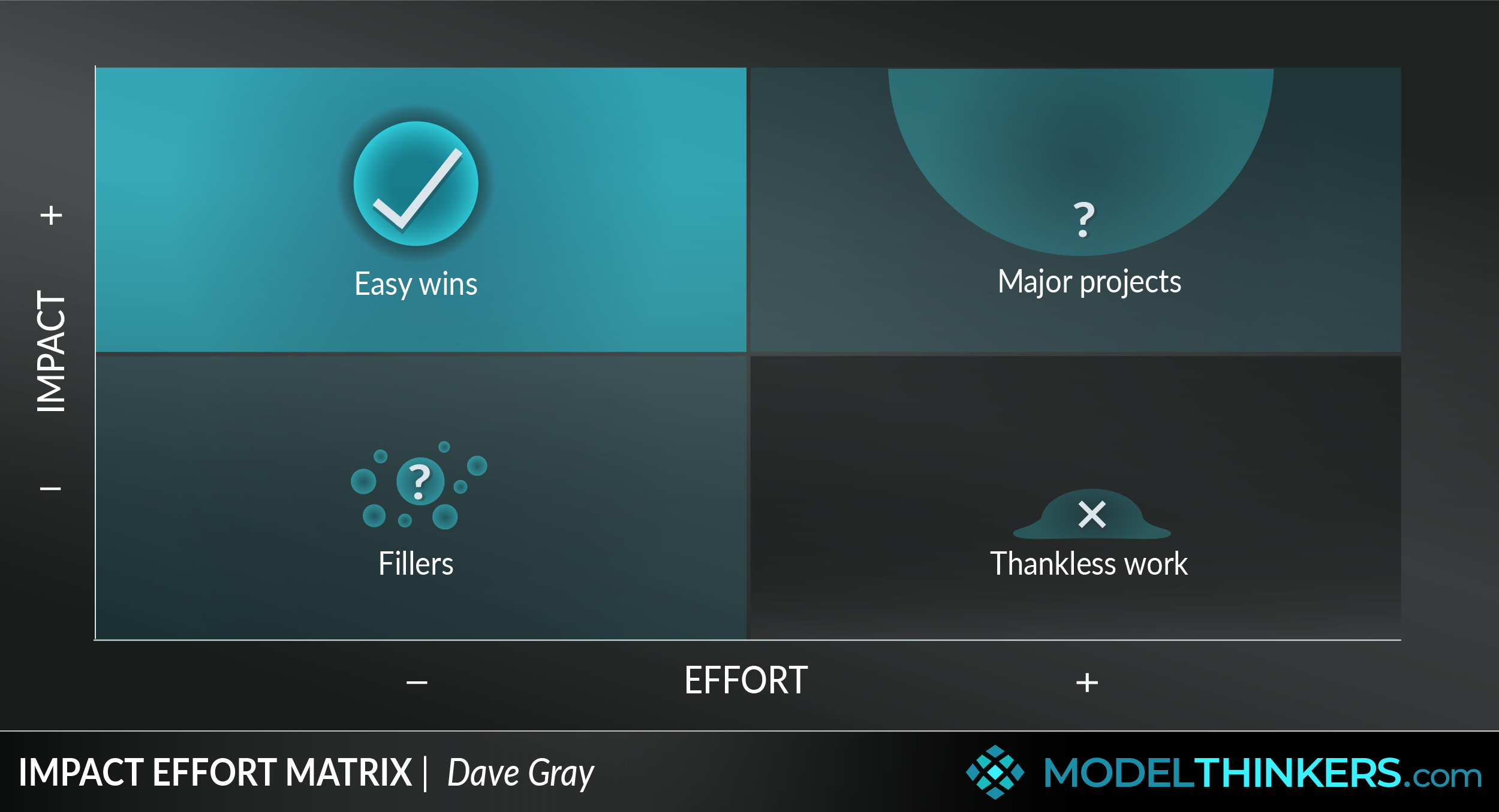 So your coachee has a number of possible actions to take at the end of your conversation. Use this quick matrix to help them prioritise and choose their next, specific steps.
Premium content
Please do login or sign up to see premium contect
Subscription expired!
Please renew your subscription to access this feature.

My Notes
You Might Also Like:
You Might Also Like:
- Actionable summaries of the world's most powerful ideas.