Popular searches
Categories
Learn & Achieve
Deliver Value
Collaborate & Lead
Industry Knowledge
Make Better Decisions
Live Well
Sub categories
Be more productive
Innovate
Learn & grow
Manage projects
Behavioural economics
Market & sell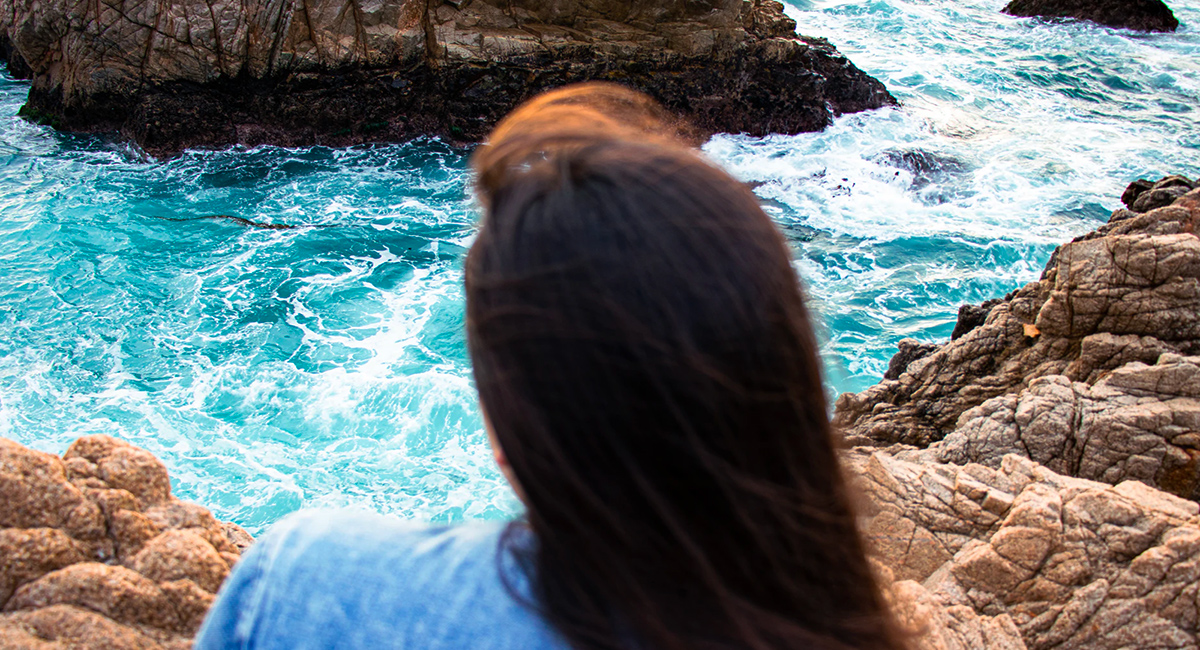 1
saved

458 views
"Someone once told me the definition of hell. On your last day on earth, the person you could have become will meet the person you became." -- Anonymous.
That alarming quote is a confronting reminder of your amazing potential and, possibly, your tendency not to live up to it.
You'll often connect with that potential, in moments of reflection or even before you make aspirational new year's resolutions. Yet, too often, 'future you' will let you down.
Fortunately, there are many models that can help hold future you to account and to empower you to reach your potential. Here are the ones I'll explore today.
Ikigai
Systems vs Goals
Temptation Bundling
EAST Framework
Habit Loop
Here's how they sit in a latticework snapshot.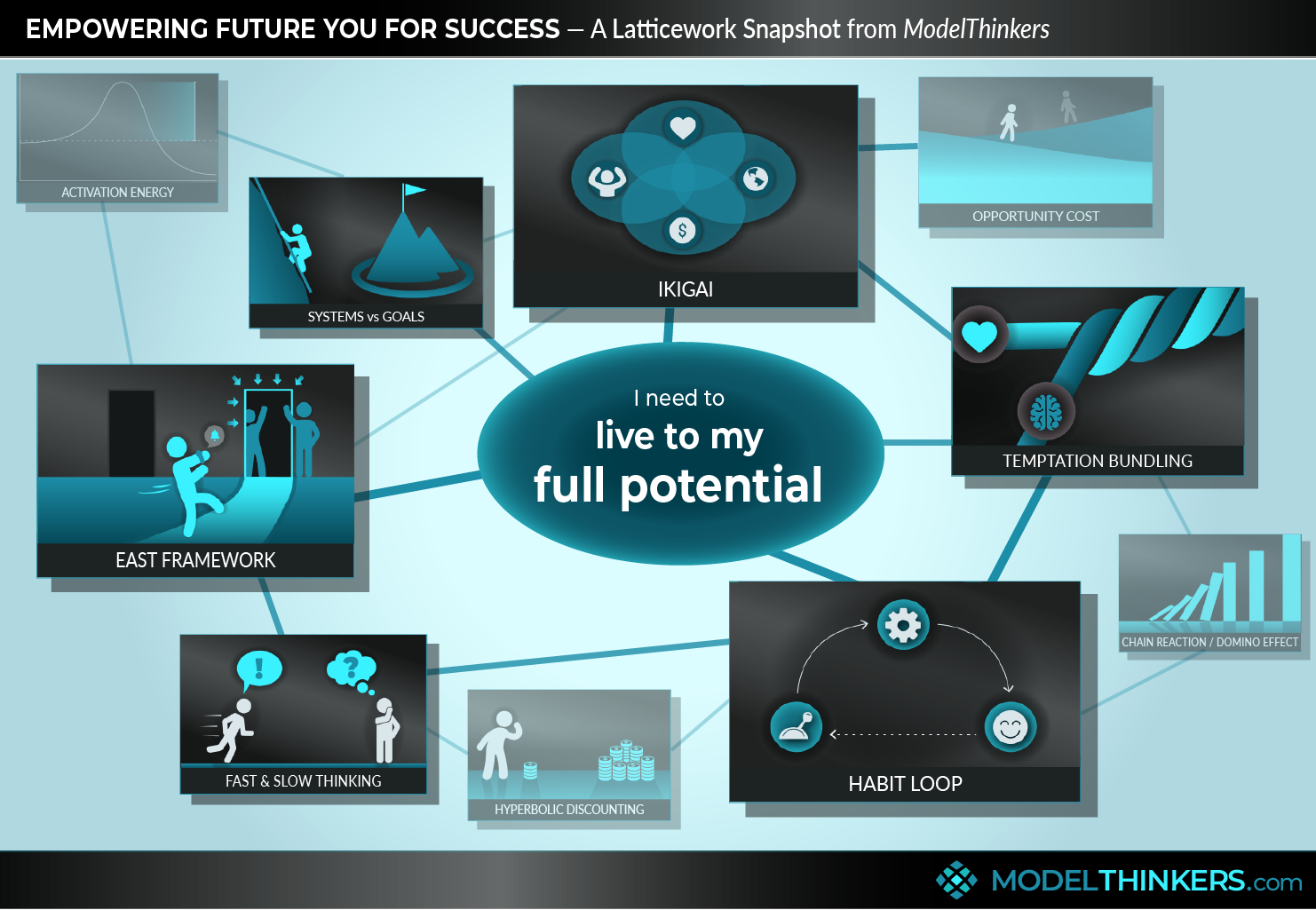 Let's jump right in with more detail on the main ones.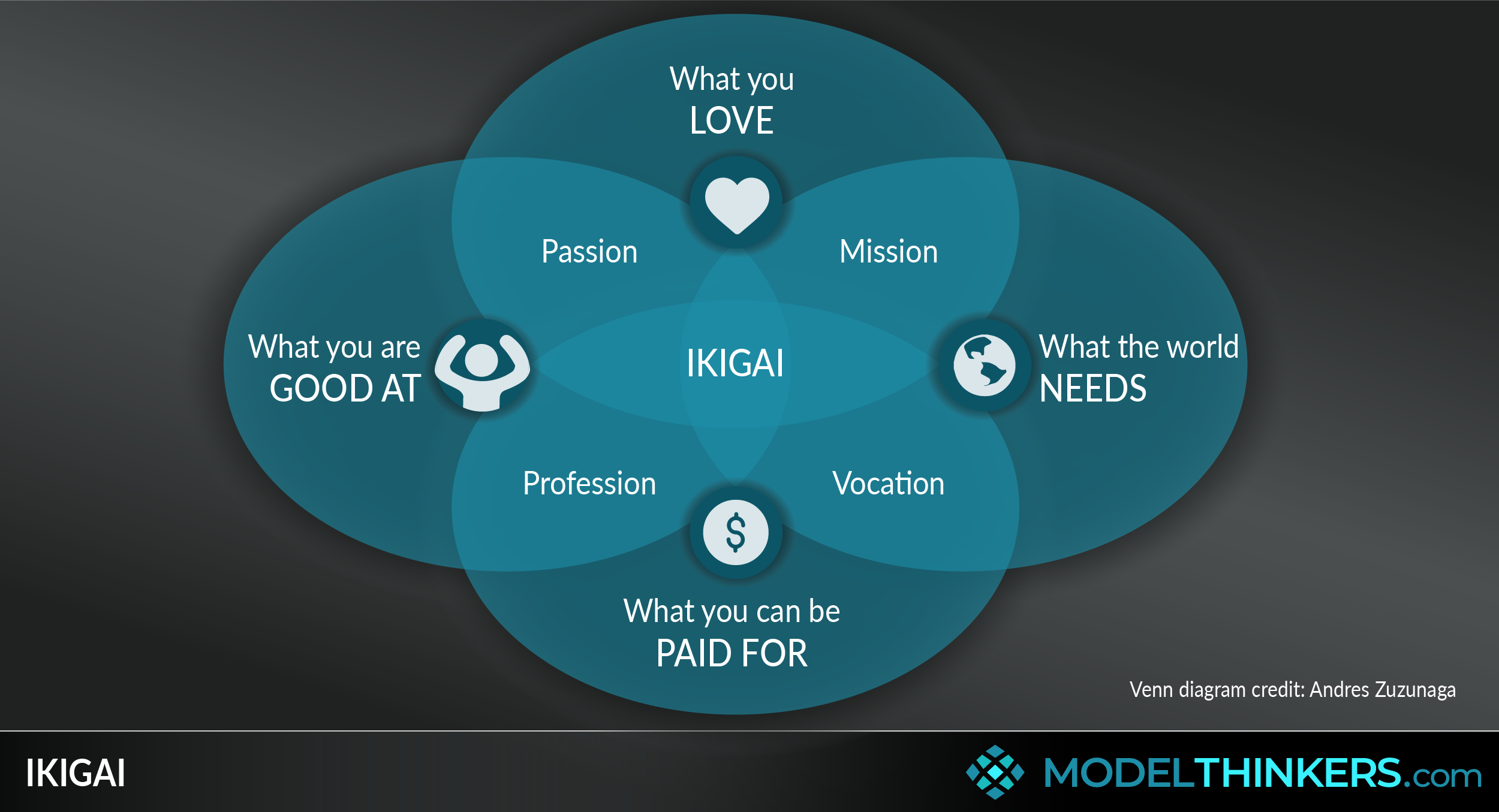 How do you keep future you on track? Make sure that you're choosing a meaningful and motivating path to travel down. It's easier to stay on track if you're committed to that future because it aligns with who you are what you really want. Easier said than done right? Well, perhaps this model can help you gain some level of clarity?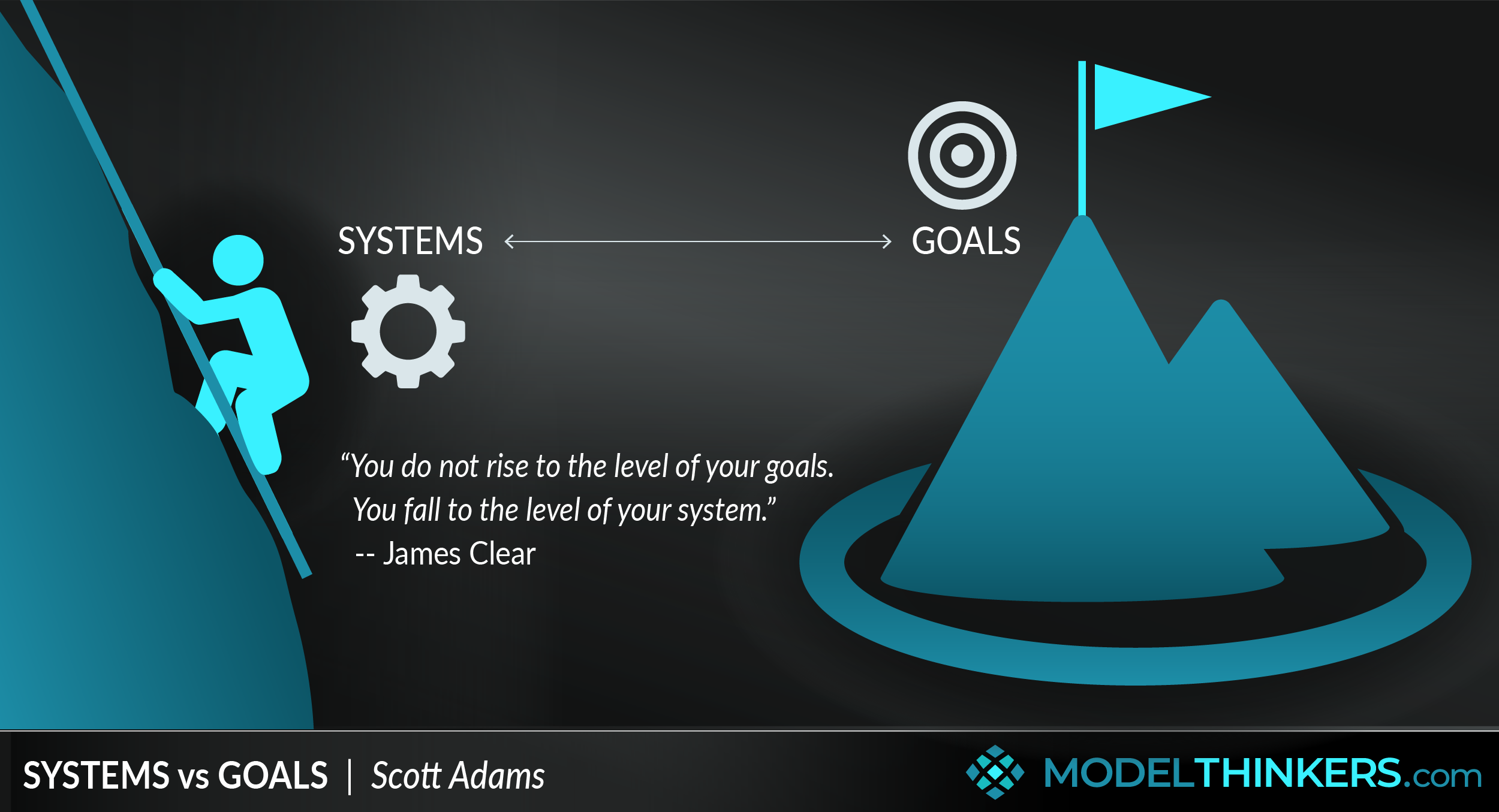 A nice combination to the previous model, mostly because it is such a stark contrast. Rather than trying to work out everything upfront before focusing on that big distant goal, try focusing on your systems — obsessing about your daily activity.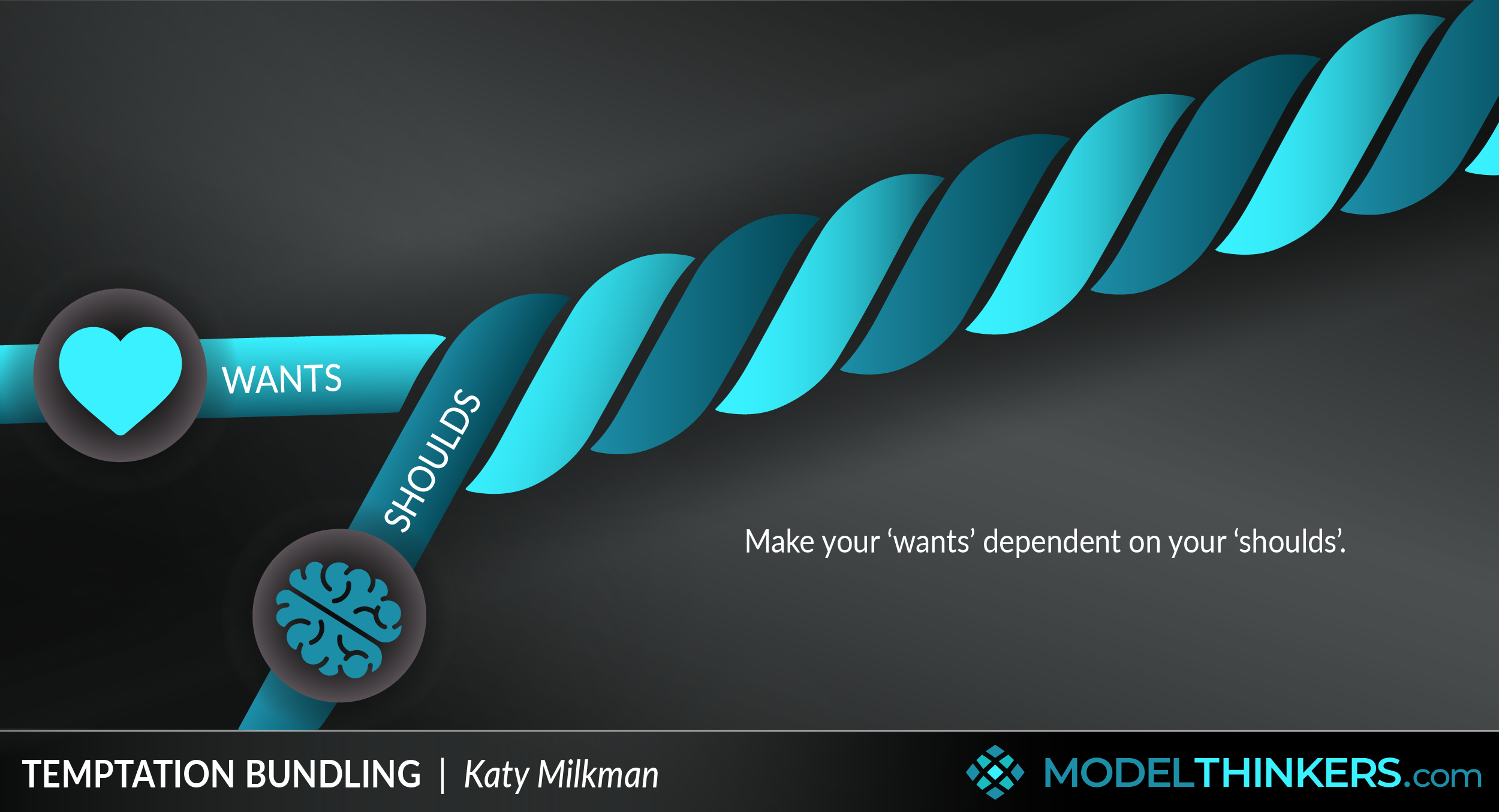 Why will future you let you down? Because more tempting distractions will get in the way. So why not use that to your advantage by linking your 'wants' to your 'shoulds'.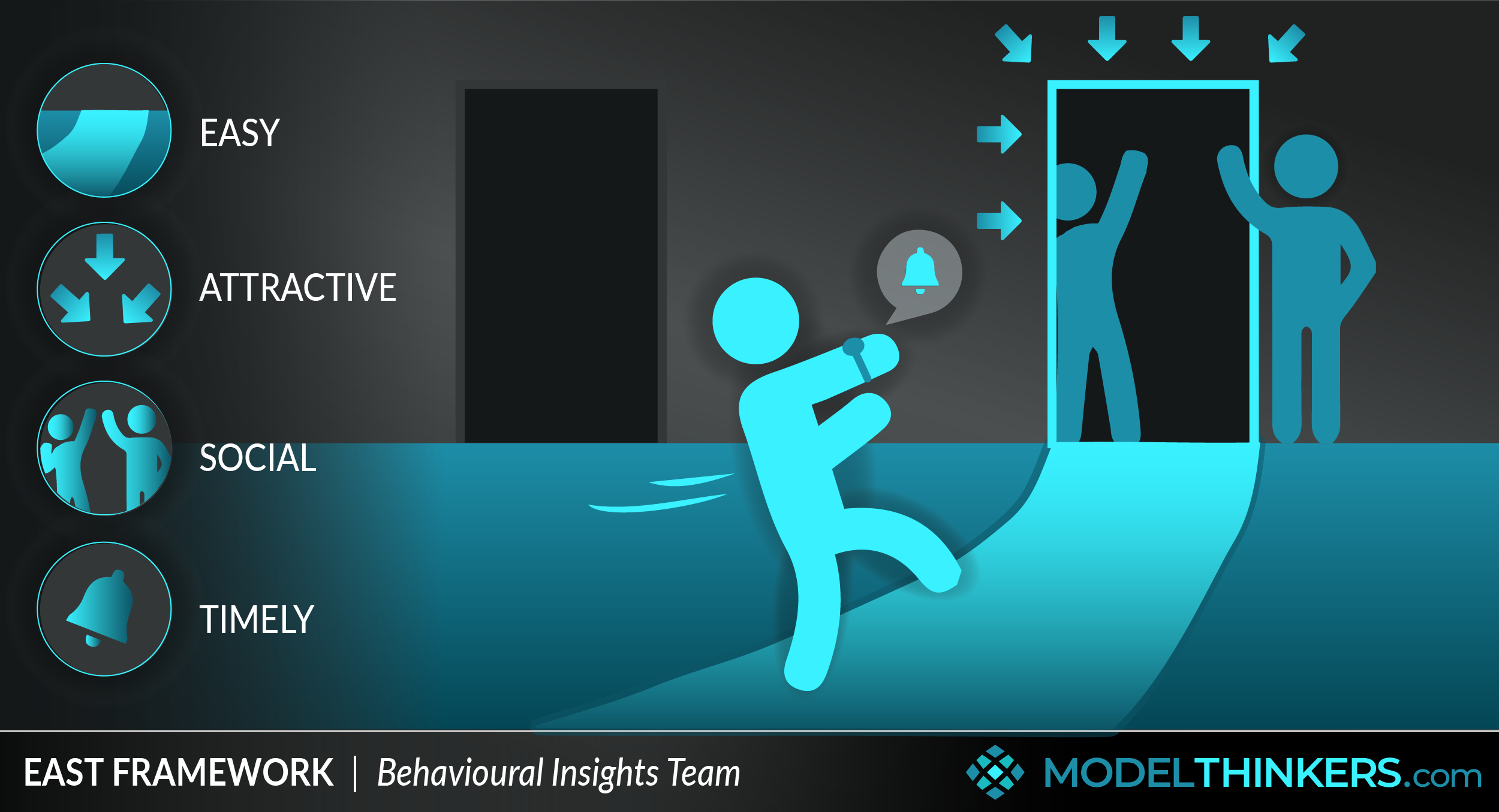 One of the challenges faced by future you is a foundational idea of behavioural economics — that you'll largely be on automatic pilot. If that's the case, why not create an environment that will Nudge you towards positive behaviours? And, to do that, you'll want to use the EAST Framework.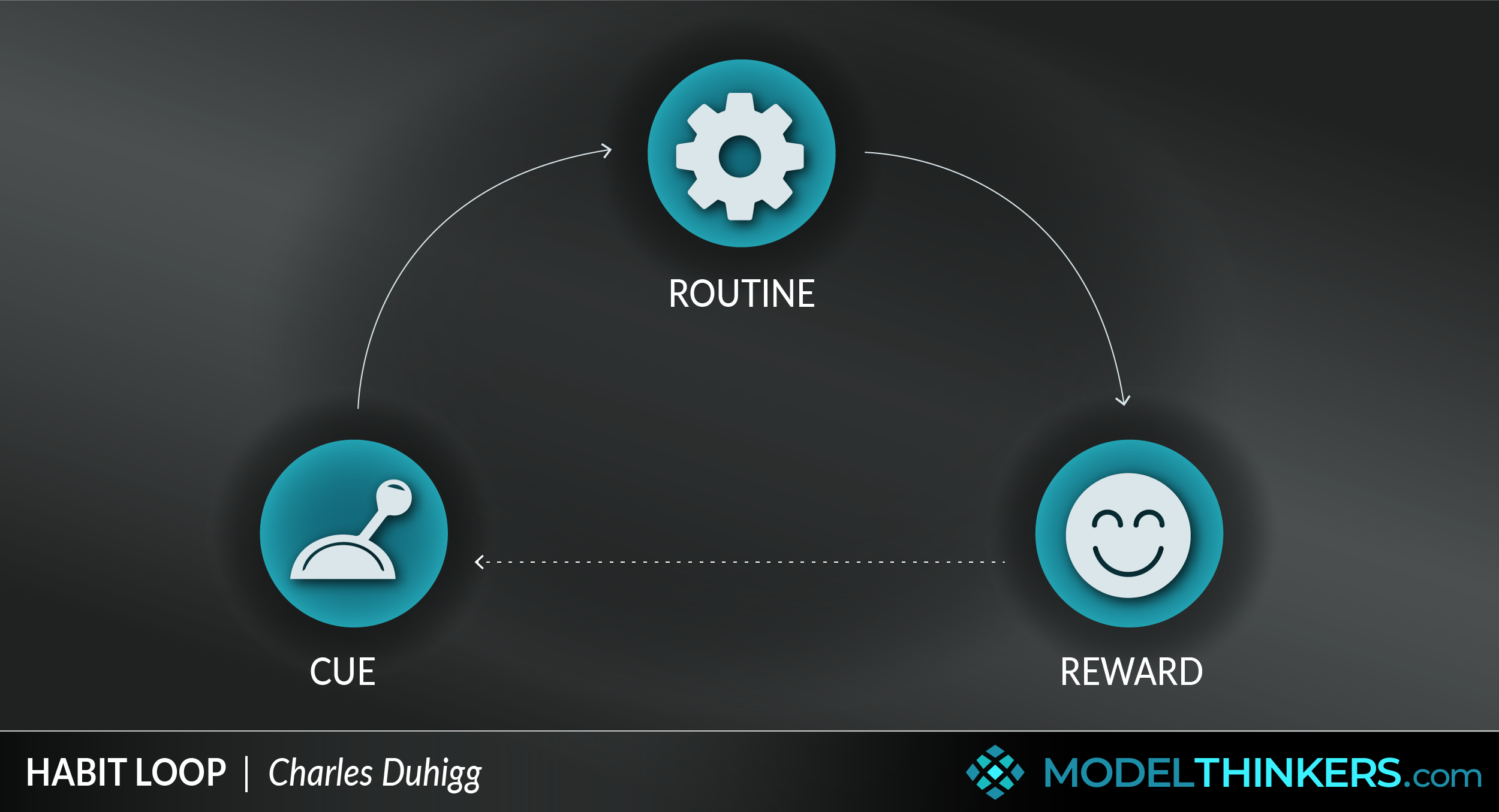 The Habit Loop continues the theme of trying to keep future you on track with an understanding of the same automatic pilot tendency that fuels the EAST Framework. The Habit Loop is a simple model that branches out into a range of variations, even including Temptation Bundling above.
---

That's a starting group of Mental Models to help guide future you to success. What models would you add? What's been your experience? Let us know in the comments below.




Share this Playbook with your network to be smarter, faster, together!
Oops, That's Members' Only!
Fortunately, it only costs US$5/month to Join ModelThinkers and access everything so that you can rapidly discover, learn, and apply the world's most powerful ideas.
ModelThinkers membership at a glance:

UNLOCK EVERYTHING
Access all mental models and premium content.

BUILD YOUR LATTICEWORK
Save models to your personal list.

QUICKLY MEMORISE MODELS
Use our Learn function to embed models to memory

PERSONALISE MODELS
Add your own notes and reminders.

BUILD YOUR 'EXTERNAL BRAIN'
Discover a new idea? Capture it by adding a new model.

JOIN THE MT COMMUNITY
Rate models, comment and access exclusive events.
"Yeah, we hate pop ups too. But we wanted to let you know that, with ModelThinkers, we're making it easier for you to adapt, innovate and create value. We hope you'll join us and the growing community of ModelThinkers today."
Arun Pradhan & Shai Desai
CoFounders, ModelThinkers.
Premium content
Please do login or sign up to see premium contect
Subscription expired!
Please renew your subscription to access this feature.

My Notes