Popular searches
Categories
Learn & Achieve
Collaborate & Lead
Deliver Value
Make Better Decisions
Industry Knowledge
Live Well
Sub categories
Be more productive
Learn & grow
Behavioural economics
Innovate
Manage projects
Collaborate & influence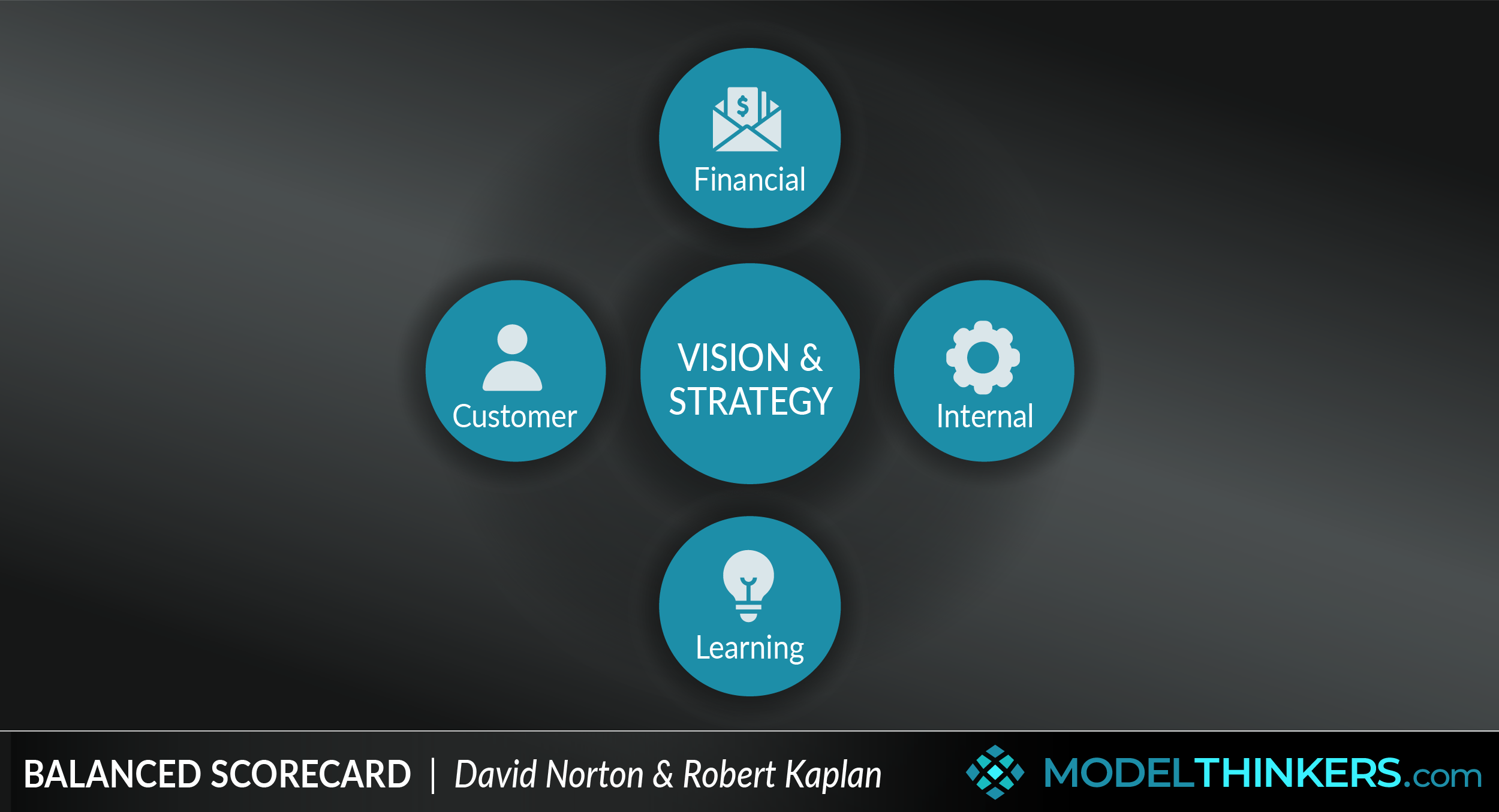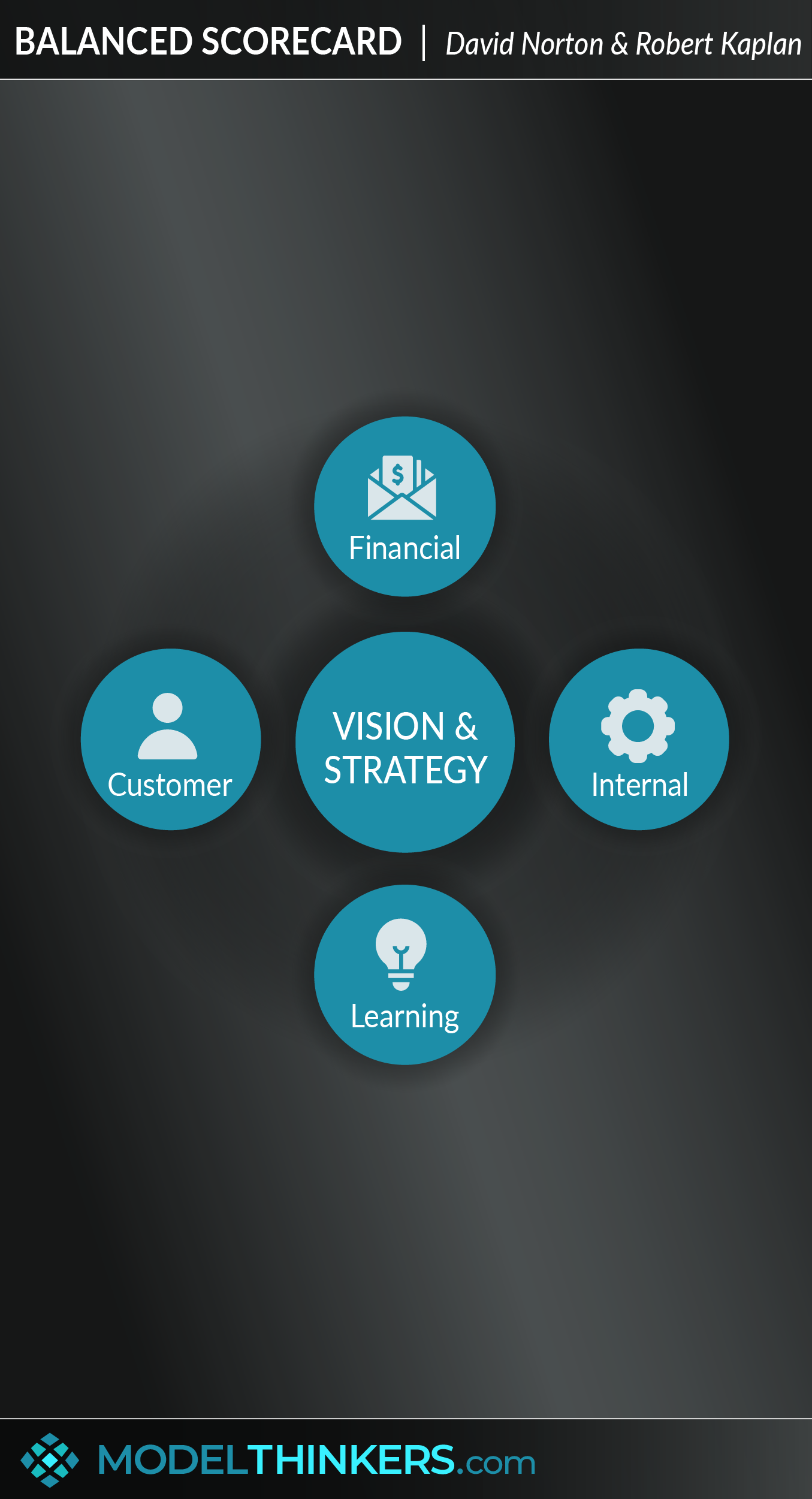 0

saved

4.6K views
Share this with your network




Share this with your network




Overview
What is the state of your business? You could just look at your profit and loss, or you might consider a more holistic, dare I say 'balanced' view.
The Balanced Scorecard is a business planning and performance tool that considers financial, customer, internal and learning status to judge the health of a company.
FOUR AREAS.
Those four areas in a little more detail:
Financial: What is the shareholder view of performance? This includes more traditional measures including profit and financial health.
Customer: What is the customer view of performance? How are you winning new customers and retaining existing ones?
Internal: What must you excel at? How smooth is the business running and how quickly can your organisation adapt?
Learning: How might we continue to improve and deliver value? What is the corporate culture for learning and innovation?
STRATEGY MAP.
Using the balanced scorecard involves choosing a strategic objective for each perspective. The next step involves generating a 'strategy map' by linking relevant objectives and elements to understand patterns and themes. Finally, identify metrics for each strategic objective to allow ongoing measurement of change and progress.




Share this model with your network to be smarter, faster, together!
Actionable Takeaways
While the Balanced Scorecard provides four quite distinct perspectives, part of its strength lies in identifying the links between them to consider a holistic, and balanced view of business health.
Choose several strategic objectives for each perspective
Be specific and work with well-defined strategic objectives such as increasing profits, strengthening customer loyalty, or improving customer service.
The strategy map should present your organisation's strategy at a glance and show how strategic objectives are related to each other in a cause and effect chain.
Each strategic objective should have a measure, such as the number of training hours per employee for the objective "Improving employee expertise".
Explore More
Balanced Scorecard is featured in these playbooks:
The Balanced Scorecard has been criticised for the empirical nature of its framework and for the lack of formal validation of the ideas. Moreover, the Balanced Scorecard provides a list of metrics that do not converge into a bottom-line score, is open to interpretation and does not produce definite recommendations. That same criticism could also be argued as a positive by advocates who might argue against reducing business performance and health into a single metric.
Company applications of the balanced scorecard
This Harvard Business Review article by the creators of the scorecard includes a fictionalised but realistic case study of ECI, a semiconductor company.
Reproduced from The Balanced Scorecard - Measures that Drive Performance, in HBR here.
This model will help you to:
The balanced scorecard is a business performance measurement tool and broader business health check. It is traditionally used as part of a broader management accounting suite of tools.
Use the following examples of connected and complementary models to weave the balanced scorecard into your broader latticework of mental models. Alternatively, discover your own connections by exploring the category list above.
Connected models:
Porters fiver forces: with a more external focused view of a competitive environment.
BCG growth-share matrix: another model to analyse business units.
Complementary models:
4Ps of marketing: identifying business focus and health as a precursor, even dependency of a successful marketing strategy.
Personas: to consider the customer and other stakeholder views.
Value proposition: to consider the key offer.
Feedback loops: beyond one off measures, consider the creation of dashboards for immediate and directive feedback loops.

My Notes
Oops, That's Members' Only!
Fortunately, it only costs US$5/month to Join ModelThinkers and access everything so that you can rapidly discover, learn, and apply the world's most powerful ideas.
ModelThinkers membership at a glance:

UNLOCK EVERYTHING
Access all mental models and premium content.

BUILD YOUR LATTICEWORK
Save models to your personal list.

QUICKLY MEMORISE MODELS
Use our Learn function to embed models to memory

PERSONALISE MODELS
Add your own notes and reminders.

BUILD YOUR 'EXTERNAL BRAIN'
Discover a new idea? Capture it by adding a new model.

JOIN THE MT COMMUNITY
Rate models, comment and access exclusive events.
"Yeah, we hate pop ups too. But we wanted to let you know that, with ModelThinkers, we're making it easier for you to adapt, innovate and create value. We hope you'll join us and the growing community of ModelThinkers today."
Arun Pradhan & Shai Desai
CoFounders, ModelThinkers.
You Might Also Like:
- Actionable summaries of the world's most powerful ideas.